Who We Are
"The best ideas are the honest ones. Ones born out of personal experience. Ones that originated to help a few but ended up helping many." - Simon Sinek
Compass Senior Living was born out of the personal experiences of people with many years in the senior housing industry. We were attracted to the possibility of working together to build a company with authentic leaders and a common purpose. As we aligned, we recognized that our actions, our partnerships, and our decisions would be guided by our internal compass. We committed to calibrate often to maintain a focus on 'true north.' We came together embracing this collective vision.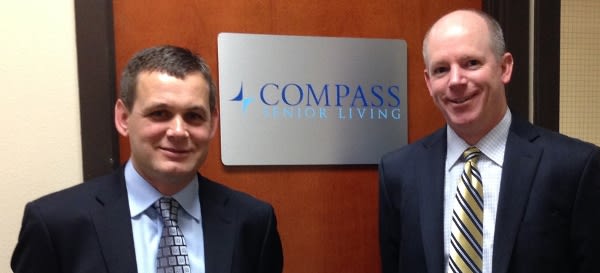 Why Compass?
We believe trusting relationships are the most basic of human needs and the strongest foundation for caring for one another.
Our decisions are guided by goodness, loyalty, faith, and fun—our True North.
We are creating communities where elders, families, and employees are growing and teaching each other. We are discovering, contributing, and trusting one another to do the right thing in the spirit of honor and love.