GreenTree at Mt. Vernon


COVID-19 Updates
Our Commitment
We want to take a moment to thank our team members from the bottom of our hearts for their selfless dedication to our residents, families, and one another. We continue to show each other grace and kindness as we all embrace our values – guided by goodness, loyalty, faith, and fun. Our teams have risen to meet each challenge and continue to inspire us with their perseverance.
Working Together
Our team members are reinforcing our ongoing commitment to keep themselves and our residents as safe as possible. We understand that family is incredibly important, and we want to make sure those connections continue. We can help facilitate family-resident connections through phone calls, texts, emails, videoconferencing such as Zoom™ or Facetime™. We are currently allowing indoor and outdoor visits with screening of all visitors to ensure they are not experiencing symptoms of COVID-19 or other illnesses.  Thank you for helping us help one another stay healthy—it is greatly appreciated.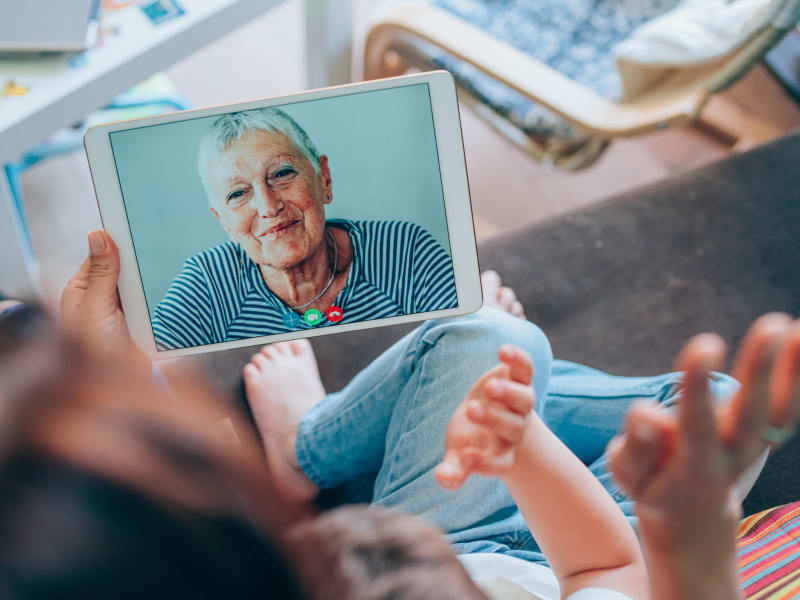 Taking Care of One Another
Currently, we are recovering from cases of Covid-19 within our community
We are committed to keeping you informed on our precautions to ensure residents and team members are cared for in a safer and healthy environment. The Centers for Disease Control and Prevention (CDC) has recommendations and prevention protocols that we have implemented to help reduce the potential of this virus entering our community including strict handwashing procedures, and in some circumstances, wearing gowns and gloves when interacting with residents who may be ill.
In addition, we are:
In close contact with the local and state health department and are following their guidance. 
Routine and surveillance testing of team members and residents, based on recommendations from our local public health department and regulatory agency (if applicable).
Posting signs on our entryway doors to notify visitors that we continue to take precautions to keep COVID-19 out of our communities.
Requiring all of our team members wear face coverings when at work; residents are also encouraged to wear face masks when receiving direct care or when in a common area. Visitors are encouraged to wear face coverings when visiting.
Practicing physical distancing at all times except when providing or receiving direct care.
Continually re-educating our team members on best infection control practices in managing daily tasks throughout our community – i.e., handwashing, increasing the frequency of disinfecting all surfaces, tools and utensils, with particular attention on high-touch surfaces such as handrails.
Screening team members daily, upon arrival for work for COVID-19 symptoms and directing any affected individual to stay home.
Keeping signage current regarding infection control protocol throughout the community.
Monitoring of each resident's health status.
Working with healthcare partners and providers to address unique care needs and monitoring.
Delivering some meals to resident rooms for those that choose that option and serving meals in our dining room keeping physical distancing in mind.
Allowing group activities and outings.
Providing updates to residents and families when a resident or team member has tested positive.

Moving Forward
We believe in the health and wellness benefits of living in community; socially, physically, and emotionally. We are accepting new residents! It would be our pleasure to invite you in for a tour and an in-person evaluation for anyone interested in joining our community. We are here to support any future resident with their needs and desires and will conduct all necessary screening to protect our current and future residents' health and well-being. Contact us to schedule your tour.