Welcome to Regent Court Senior Living
Specializing in Memory Care
Regent Court Senior Living is located in beautiful Corvallis - home to Oregon State University. We provide specialized memory care services for those with Alzheimer's or other age-related cognitive impairments. Regent Court Senior Living is just across the street from the Good Samaritan Regional Medical Center with convenient access to Hwy 99E.
Connectedness is a basic human need that is particularly important with those with cognitive impairments. Circle of Friends is a daily gathering that stimulates conversation to minimize withdrawal. Routines include exercise, music and singing, and the "breaking of bread" traditions that are prevalent in every culture found around the world. Through this structure, elders have roles that provide them purpose and meaning, they listen, and can be successful in participating in a group activity no matter what stage of dementia they may be in.
We warmly welcome you to experience the good people who live and work in our senior living community. Our team believes if you do the right thing, the right things happen. You will hear lots of laughter and giggles!
At Regent Court Senior Living in Corvallis, Oregon, we encourage:
you or your loved one to be independent when possible.
to maintain your community contacts.
to expand your horizons by sharing your talents, continuing to learn, and exploring the opportunity to try new things.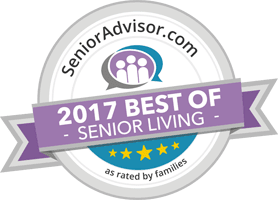 Lifetime Promise-- no rent or care increases ever! Call today to learn more.
Passion and Commitment
Our wellness services and life enrichment opportunities are designed to maintain or improve the capabilities of each resident – with the emphasis on abilities and support to maintain independence. Our team believes if you do the right thing, the right things happen. We are guided by goodness, loyalty, faith, and fun.