Our Team
We have a great team at Regent Court Senior Living. We invite you to get to know them and come meet them in person.

Ully Fleck, R.N., Wellness Services Director
---
Ulrike "Ully" Fleck joined Regent Court in June 2017. She was born and raised in Germany. She moved to America over 30 years ago. She has been a nurse for more than 22 years in America and has cared for those with dementia and Alzheimer's disease since 2010. When asked what attracted her to Regent Court she stated, "I liked the smaller common areas, all the residents have a choice to either stay in their environment or walk around to mingle with others". Ully likes the way activities are done in small and larger groups. Ully is compassionate about what she does and has a heart for the residents at Regent Court.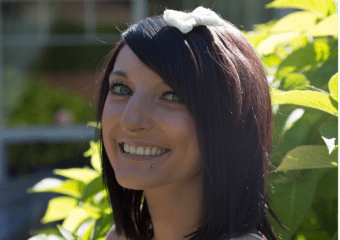 Sami Gates, Life Enrichment Coordinator
---
Sami began working at Regent Court in 2013, where she started as a Caregiver before being promoted to Med Aide. In 2017, Sami was asked to take on a Leadership role in the Life Enrichment department. Sami Says "Life Enrichment is the perfect fit for me. I love being able to use my creativity, energy and passion for my residents in a way that enhances and brings meaningful activity to their lives daily." Sami feels that she didn't necessarily choose her career path, but that it chose her.  She says "Before working at Regent Court, I actually thought I wanted to work with children. Just days after working with my beloved elders, however, I knew that this was exactly where I was supposed to be."