Dennis Garboden
President
---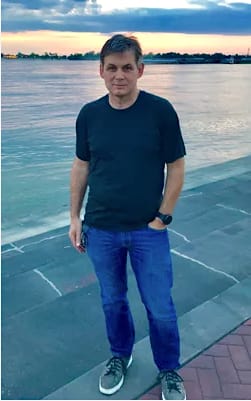 Dennis Garboden co-founded Compass Senior Living in 2013. His career in Senior Housing began when he became an Administrator at a nursing home in 1992. He has been working for the greater good of elders ever since. His philosophy of encouraging our elders to live full lives and direct their own care endears him to both his co-workers and the residents he serves.
Living in Tracktown, USA (also known as Eugene, Oregon) contributes to Dennis' appreciation of running. As a former 800 meter track runner, he now enjoys running the occasional road or trail race. He and his wife Nancy, enjoy watching their son Gabe compete in his high school cross country and track teams.
Dennis believes in surrounding himself with great employees that follow our True North philosophy of being guided by Goodness. Goodness can't always be measured – but it can always be felt – and these are the people that Dennis chooses to guide our elders at Compass Senior Living.
Will Forsyth
Vice President and General Counsel
---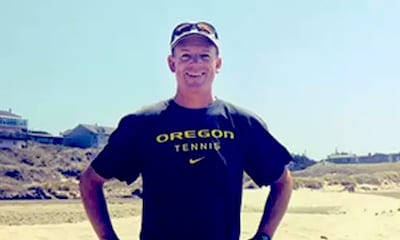 Will Forsyth, co-founder, VP and General Counsel for Compass, is a graduate of both Notre Dame, where he was an All-American tennis player, and the University of Oregon. In 2002 as a young business lawyer, Will was asked to handle an acquisition of an assisted living property and has been working in senior housing ever since. Interacting and having conversations with residents is one of the biggest reasons he enjoys what he does because "the residents are what it's all about!"
When not in the Compass office, Will can be found watching one of his three children's sporting events or activities, or enjoying a walk or run with his wife, Christie, and their dogs, Gracie and Stella. He also volunteers on the board of Parenting Now!, a non-profit supporting families in early parenthood. 
Will believes that a group of people who work well together can achieve far more than the sum of their parts, and is proud to be a part of that kind of team at Compass Senior Living.
Jean Garboden
Director of Education and Innovation
---
Jean Garboden, Director of Education and Innovation, elder advocate, and Eden Alternative educator, has over 30 years' experience in not-for-profit and for-profit health care organizations. She is honored to lead the mission and culture development for Compass Senior Living. In the assisted living industry since 1999, Jean began as the Director of Marketing for a large senior housing company and later became the Chief Operations Officer for a senior housing company serving communities across the United States. As a thought leader, Jean leads the development and implementation of innovative programs including electronic medication and care plans; on-line scheduling systems; on-line curriculum and professional development workshops; Compass signature life enrichment initiatives, and more. Jean lives in Las Vegas, Nevada where she enjoys the weather and volunteers with the Nevadans for the Common Good, advocating for caregivers and elders in southern Nevada. She spends her leisure time with her husband Art, her dog Max, her cat Molly, and a 50+-year-old desert tortoise named Myrtle.
Aaron Hill
Operations Manager
---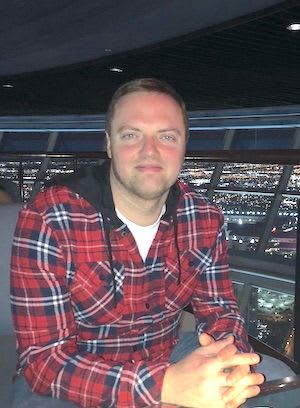 Eugene-native Aaron Hill began his career in Senior Living in 2011 as an Administrator in Training for a Skilled Nursing Facility and is a Certified ALF/RCF Administrator in Oregon. He was also recognized as a 2014 Future Leader by the Washington Health Care Association. He earned his Bachelor's Degree in Business Administration from Portland State University and is currently pursuing his MBA in Accounting from Southern Oregon University. 
Aaron volunteers with the Alzheimer's Association and the Oregon Health Care Association. He has also served a 2-year mission in Uruguay, and loves working with people from all generations and backgrounds. Aaron enjoys spending the nice days hiking the trails with his family or traveling the Oregon Coast and is an avid Ducks and Trail Blazers fan.
Aaron believes that we can be happy in our own life when we serve those around us, and is motivated by knowing that the work he does makes a positive difference for our residents and staff.
Amira T. Fahoum
Director of Operations, Northwest Region
---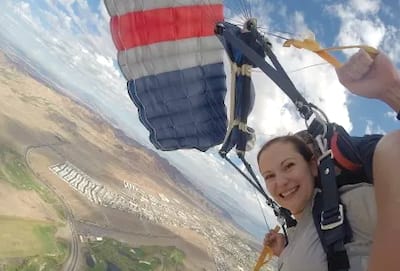 Amira T. Fahoum, Director of Operations, Northwest Region, spent eight years working her way through a variety of positions for a national senior living management company before spreading her wings at an international not-for-profit association in the education technology field. While she gained valuable experience, she realized her true passions are in senior living.
Amira is a graduate of the University of Washington and lives in Eugene, Oregon with her husband, Michael. When not working you'll find her on the golf course, running, volunteering for road runs, working with college students as Co-Chapter Advisor for the U of O Evans Scholars program, or traveling around the world.
Amira has a passion for experiencing everything life can offer and creating meaningful experiences for others. She's happiest when she can make others smile. Her mission is helping elders be comfortable, have purpose and enjoy life to the fullest.
Carrie Gallahan
Director of Operations, Midwest Region
---
Carrie became acquainted with senior living in 2000, when she helped coordinate the marketing of a new-build assisted living community in her hometown of Peru, Indiana. She eventually became the administrator of that same community, and has worked with seniors since. She is a graduate of Indiana University and holds a Bachelor's Degree in Communications and a Masters in Liberal Studies with a focus on Gerontology. She is passionate about dementia education, keeping elders inspired and active, and preserving their stories through audio recordings.
Besides her passion for elders, Carrie is a certified yoga teacher and fervently believes in the benefits of yoga for people of all ages. When not working or teaching yoga, Carrie enjoys running and often travels with family to run destination races.
Carrie loves to laugh, have fun, look for reasons to appreciate, and express gratitude, and believes the more we do all of those things the more opportunities the universe gives us to experience them.
Candis Willis
Director of Operations, West Region
---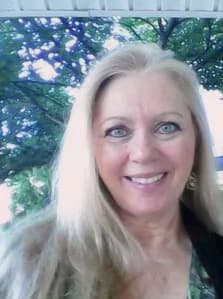 Candis lives in Redding, California. She started working with seniors in 1995 as a floor nurse and has spent her career working with elders in many different capacities, from admission coordinator to administrator. The best part of this work for her is connecting with our residents and seeing them flourish in life when they thought life would be over because of leaving their homes. She loves having the opportunity each day to give back to them what they have given to so many others. In addition to being a nurse, Candis also holds a Bachelors Degree in Psychology and is a licensed administrator in California, Idaho, and New Mexico.
Playing with her grandchildren, watching hockey, and reading a good book are her favorite things to do when not at work. She also enjoys the outdoors, yard work, and hiking but her favorite pastime is being with her family.
Candis believes everything happens for a reason and that even though life isn't always easy we have the opportunity to learn and grow from each and every experience.
Sandy Harmon 
Senior Accountant
---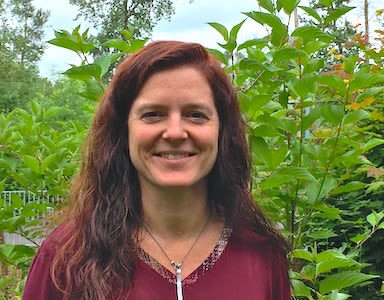 Sandy Harmon, Senior Accountant, is new to the senior living field, but not to accounting. She loves numbers and the stories they tell about how a business is doing. She enjoys people and combining the two at Compass, she feels, is an excellent setup for her best work! Sandy has her BS in Accounting from the University of Oregon and is also a Certified Management Accountant.
Sandy chairs the Board of Directors for the EWEB Employees Federal Credit Union—where she used to work and wanted to continue to stay connected to that excellent group of people. When she's not working, Sandy works her creative side playing the piano and quilting. She lives in Eugene and has two great teenagers.
Sandy believes in treating others the way you want to be treated. She appreciates the camaraderie all around her, the pictures of seniors on the home office walls and enjoys reading the community newsletters. "This is real, and it's good!"
Cindy Irvin
Executive Assistant
---
Cindy's first job out of high school was as a C.N.A. in skilled nursing and she now returns to the senior living field after having earned her MBA from Northwest Christian University. She joined our team because she saw a genuineness in our people and she knew that her friendly demeanor and formidable organizational skills could help us better serve our communities.
Cindy lives in Springfield with her family. Outside of her contributions here at Compass, it's likely that Cindy is at one of her sons' baseball or daughter's soccer games or at team fundraisers. Otherwise, you can find Cindy squeezing in a run. She's completed two half-marathons. Not surprisingly, Cindy believes that by working hard, you can accomplish anything: "It doesn't mean it will be easy or there won't be setbacks…adapt and move forward. Something good is waiting."
Erika Propst
Digital Marketing Specialist
---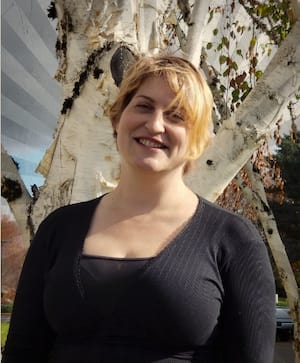 Erika spent her youth volunteering for elder adoption programs, and is pleased that through working at Compass, she can again enjoy the perspective and wisdom of our residents, which she finds very humbling and balancing. A favorite piece of advice she once received, she often now shares herself: "Have respect for yourself. Don't waste your time (or anyone else's) trying to be what you think others want you to be. Live truthfully and honestly and you will always find the right path."
Hailing from Metro-Detroit, Michigan, Erika is a recent transplant to Oregon by way of a winding path through Pittsburgh PA, Kalamazoo MI, and Austin TX. Picking up marketing and advertising experience, and a BFA in Sculpture on her journeys, her wanderlust was finally squashed by the close-knit and supportive community in Eugene, as well as the amazingly beautiful Oregon outdoors, where she often adventures with her husband, son and dogs.
Tina Woodcock
Graphic Designer
---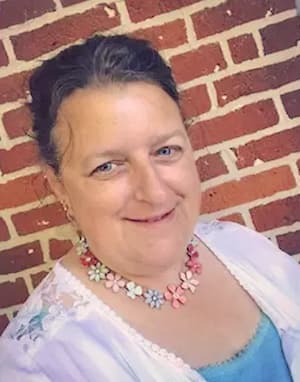 Tina has worked in the graphic design, marketing, and printing industry since 1991. She earned an Associate of Arts Degree in Art & Graphic Design from Southwestern Illinois College and went on to earn her Bachelor of Arts degree in Visual Communications/Graphic Design from Southern Illinois University at Carbondale.
Tina has many passions. . .from enjoying many forms of arts & crafts, like crocheting, sewing, lace-making, and quilting to name a few, to DIY projects of all kinds, exploring small towns to learn their history, and helping out with the family sheep farm. But her greatest passion of all are her two boys, Evan and Eli. She enjoys the country life in the community where she grew up in southwestern Illinois. Tina's family all live within 4 miles of each other. 
She is also a lover of what she calls 'isms'. . .those inspirational sayings that always seem to make their presence known at just the right time. 
Tina firmly believes:
• you reap what you sow.
• you are the master of your own destiny.
• your life is your story, write well and edit often.
• that when writing the story of your life, don't hand the pen to someone else.
• that if the plan doesn't work, change the plan but never the goal.
• difficult roads often lead to beautiful destinations.
• it is not always about the destination, sometimes it is about the journey.
• it's never or now.
Seek your crescendo. Age loudly. Live intensely.
Frankie Somerville
Staff Accountant
---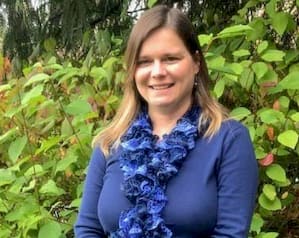 Frankie has an Associate's degree in Accounting, is a licensed tax preparer and loves working with numbers. She is new to senior living, but brings great skills to the team. She worked as an office manager at a local manufacturing company for 17 years with a focus on the accounts payables, accounts receivables, and sales and shipping logistics.
As a young child, Frankie and her sisters decided it would be nice to go to a local nursing home and sing Christmas songs to the seniors living there. She remembers how happy it made them. Frankie is so excited to be part of a company so caring and genuine.
Frankie has lived in the Eugene area since 1984 and now has two children—one boy and one girl. She is a "big time" animal lover and has five cats and one dog. She's raised money for the local animal shelter through her participation in their annual run/walk Bark in the Park. She bikes, camps, enjoys movies and spending time with her family. Her favorite quote is probably also Tracktown's favorite: Just do it!
Susan O'Connell
Accounts Receivable/Accounts Payable
---
Susan is no stranger to working in great detail--combing through numbers for accuracy and enjoying the satisfaction of making it all balance. She is relatively new to senior living, but not to the love, wisdom, and sharing of life stories that come from being around elders. Prior to joining Compass, Susan worked for a company that managed contractors. When you have an insurance claim and need help for repair, you might have benefited from Susan's work as an office manager, Maryland and Virginia contractor manager, assistant to the President and HR, as well as special projects. Susan is excited to be working with great people and was attracted to the small, family-like feel of the Compass team. 
Susan can be found spending her off-time playing games, coloring elaborate pictures, or watching movies with her family and friends; loving on her two dogs Buddy and River; or tending to her "farm" of chickens, ducks, and a big garden. She's spending time volunteering for the Ronald McDonald House in San Francisco and hopes to be involved in the annual Ronald McDonald House walk here in Eugene. 
She's always told her kids to treat people the way you wan to be treated and to work on today. Because, today is a gift--that's why we call it the "present". 
Michelle Lesh
Accounts Receivable/Accounts Payable Specialist
---
In addition to serving on the Compass staff as an AR/AP specialist, Michelle and her husband have owned and operated local Eugene businesses over the last 20 years, where she has honed her time management skills and ability to be flexible.
Although new to Senior Housing, Michelle has volunteered with seniors in the past and loves hearing the life stories of our elder residents. Michelle also volunteers at her church, Faith Center and the Elks Club, and enjoys spending time with her husband, 2 sons and 2 daughters. She considers motherhood as her most special accomplishment and that she feels blessed to be a mom to her favorite people.
When asked what she believes to be true, Michelle states "God is my reason."
Heather Goodpasture
Payroll Specialist
---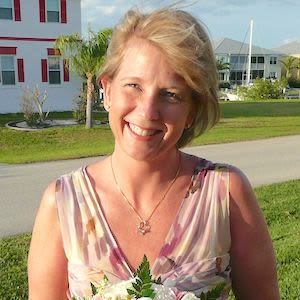 Heather Goodpasture, Payroll Specialist, has a knack and a passion for helping others understand payroll and the complicated procedures behind it. She is new to senior living but not elders—she has had relatives live in communities and experience performing at them with a community band and has enjoyed seeing the joy music brings elders. Heather has her BS in Marketing and Management from the University of Oregon.
Heather moved back to the area with her husband, Reed, where they will live and work her father-in-law's filbert farm. She loves to garden—and has great plans for their property—and enjoys jogging with her dog, Danni. You'll be able to find Heather volunteering with her son's high school band and playing the flute with the UO Alumni band at events around town.
Heather really connects with Compass' philosophy and core values. She believes family is true. She is happy to be closer to her family in Roseburg and her daughter who is attending the U of O. Heather also enjoys every moment she gets to spend with her kids in the Portland area. She believes it is essential to dedicate even more awareness to relationships to those you love—your family.
Vanessa Terry
Payroll Specialist
---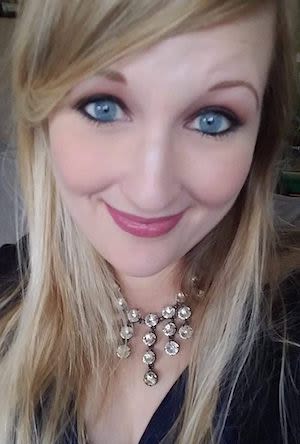 Life-long Eugene resident Vanessa Terry joins the Compass team as a payroll specialist after a decade of senior living management payroll. A detail-oriented lover of mathematics and Excel, Vanessa holds a FPC from the American Payroll Association.
She's a reformed Batman memorabilia collector, likes cheering on her favorite football team (go ducks!), hosts game nights, attends stand-up comedy shows, plays and concerts, and can be found cruising around in her well-loved Volkswagen, Bruce (see, Batman).
Vanessa loves the caring hearts of the Compass communities, and is thrilled to be "back" working in senior living.
Jeannette Wade
​Compass East Accounting Director
---
Jeanette lives in Waterloo Illinois, just outside of St. Louis Missouri. At 18 she started doing payroll and bookkeeping for an Insurance Agency in St. Louis, while going to school at night. Jeanette began working in Senior Living in 2012, where her love of people and desire to always be challenged finally came together.

Jeanette and her husband Ryan can be found out and about at many of the local sporting events, but what they love most is cheering their son Jake on at his Football and Basketball games. Spending time with family and friends is truly what makes Jeanette happy in life. She believes that honest hearts produce honest actions and that is why Compass Senior living is such a good fit.  
Lorraine Beaston
Office Manager—Compass East
---
Lorraine started her career in senior housing in 2006 as the Accounting Manager for Garden Place Senior Living. She has always enjoyed numbers, but that wasn't enough. She wanted a job where she could interact with the employees—which is how she got started in Human Resources. Lorraine has her degree in Accounting, of which she is very proud of achieving while she was raising two sons and going to night school. Her favorite part of senior living is the residents. She loves talking to them and hearing their stories. 
Lorraine was born in Swansea, Illinois and cares for her aging parents. When she is not working, you will find her with her family, including her grandchildren, which are the "light of our lives", she says. She enjoys spending time with friends, reading, gardening, and decorating. She believes that happiness cannot be travelled to, owned, earned, worn, or consumed. Lorraine says "happiness is the spiritual experience of living every minute with love, grace, and gratitude."