Welcome to Wildwood Canyon Villa Assisted Living and Memory Care
Wildwood Canyon Villa Assisted Living and Memory Care is located in Yucaipa California,10 miles east of San Bernardino. The lifestyle of those who love living here is defined by a strong commitment to health and wellness programs and facilities, ample recreation opportunities, and a range of engaging community events. Yucaipa is a growing arts and culture scene. These core lifestyle values are key reasons why Yucaipa is such a desirable place to live. 
Yucaipa is best known for the Wildwood Canyon State park which consists of 900 acres in east Yucaipa and is home to wild animals, ancient oaks, wide open wildlands, and trails and facilities to enjoy year-round.
Stop by and see us anytime. We love to welcome visitors!
At Wildwood Canyon Villa 
We encourage you or your loved one to be as independent as you choose, knowing supports are close by if you need them.
To maintain your community contacts.
To expand your horizons by sharing your talents, continuing to learn, and exploring the opportunity to try new things.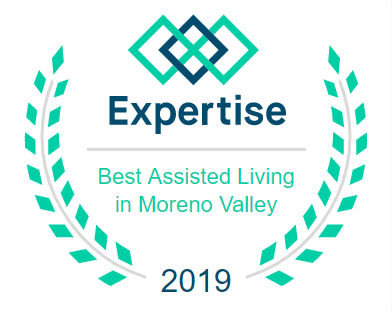 A Compass Senior Living community
Passion and Commitment
Our wellness services and life enrichment opportunities are designed to maintain or improve the capabilities of each resident with the emphasis on abilities and support to maintain independence. Our team believes if you do the right thing, the right things happen. We are guided by goodness, loyalty, faith, and fun.