Our Team
We have a great team at Garden Place Millstadt. We invite you to get to know them and come meet them in person.
Katy Staub, Dining Services Director
Katy started her career with Garden Place as a cook working at two of our 5 locations. When the opportunity for the dining services director was offered to her, she was excited to take on the new roll and bring her enthusiasm and knowledge for food and spread it through all the communities. Katy has and associate degree in culinary arts and is a certified dietary manager. When not at work Katy loves to spend time with her husband, son and two fur babies.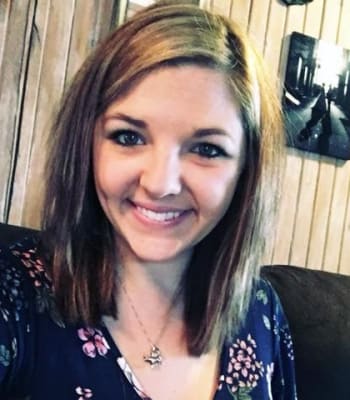 Kelly Luecking, Community Coordinator
Kelly began her career taking care of the elderly as a Certified Nursing Assistant. She ended up enjoying the medical aspect of this career so much she then went on to become an EMT. After her two boys started school she then transitioned into the food and service industry and soon filled the role as manager. Her favorite aspect of working in this field was the customer interactions. Not too long after her three children graduated college or moved on into their own careers, Kelly decided to go back to college herself, and obtain a degree as a Certified Medical Assistant. After graduating with top honors, she began her Medical Assistant career at HSHS Medical Group in a family and sports medicine office. After 6 years working clinical and administrative positions, she felt she had more to give this field and began teaching at South Western Illinois College in the Medical Assistant Program. Teaching brought her much joy but after 2 years of a part-time position Kelly wanted to resume a full- time work schedule.
She then applied at Garden Place Senior Living, got the job, and started in December 2017. Kelly enjoys helping take care of the elderly, meeting their needs, and ensuring that they are comfortable and happy. She loves seeing their smiling faces, talking with them when they need a friend, and coordinating activities and events for them daily.
In her spare time, Kelly enjoys Spending time with her husband Glenn, three Children, six Grandchildren, family, friends, and their sweet little dog GIGI. Kelly enjoys camping, paddle boating, swimming, fishing, deer hunting, the St. Louis Cardinals, the St. Louis Blues and taking care of her many flowers and plants.