Welcome to Garden Place Waterloo
Welcome to Garden Place Waterloo – a charming senior living community, set in a charming town just 20 minutes from St. Louis, Missouri. You can start your perfect day with a terrific breakfast (prepared FOR you, not by you!). Socialize with friends and plan your day.
Thinking about a day out? Perhaps a day trip to the History Museum or the beautifully restored Peterstown House, then enjoy lunch at JV's Restaurant or one of the many other friendly restaurants in historic downtown. (And be sure to mark your calendar for Fried Chicken Sunday at Gallagher's – their family recipe chicken was voted #1 by the St. Louis Post-Dispatch and the Riverfront Times!) Need to pick up a few things while you're out? Walmart is just 3 miles from your door. And after your busy day, maybe a sip of relaxation at Schorr Lake Vineyards! It's all here – convenience and fun in a peaceful country atmosphere with assisted living and retirement services.
If you prefer to spend the day at home, stretch your legs with some group exercise, or try your hand at a new craft. Maybe, after a delicious lunch, just relax with a game of cards followed by an afternoon nap. It's so easy to relax, knowing you have no worries, because we take care of everything!
Garden Place Waterloo has a total of 65 apartments in a variety of floor plans, so you can find the home that perfectly suits your needs.
We would love to meet you, show you around, and answer all of your questions about retirement and assisted living. Please contact us today to arrange a tour.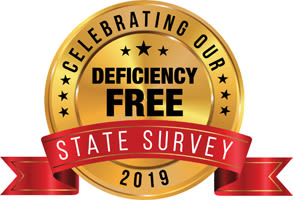 A Compass Senior Living community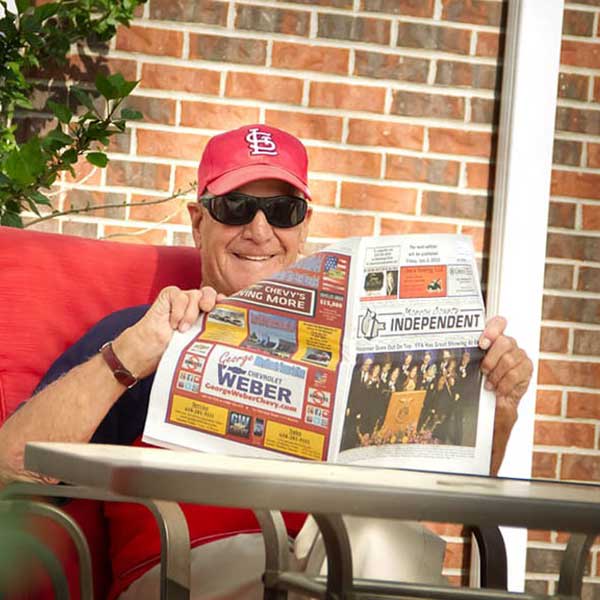 Assisted Living at Garden Place Waterloo
Assisted living is a more home-like alternative to a nursing home that was created in the 1980s. This type of community living provides a wide array of services designed to keep an elder as independent as possible, for as long as possible.
In most cases, assisted living helps seniors stay more active, social, and engaged in life than they otherwise would be living alone. Not to mention the added peace of mind with 24-hour staff, assistance with medications, and communication between healthcare providers.
Respite Stays at Garden Place Waterloo
Garden Place offers senior respite care where you or your family member will:
Enjoy access to personalized care services (including medication management and other assistance based on your needs)
Participate in our Life Enrichment Program
Receive delicious meals and snacks each day
Have a completely furnished room to stay
Be a welcome guest in our home-like environment
Have peace of mind with a 24-hour care team available if you need them
Another bonus? The chance to socialize, exercise, receive therapy services and be cared for in a safe and warm environment decreases the risk for premature nursing home placement.
If you could use a break from caregiving during the day, please contact us anytime!