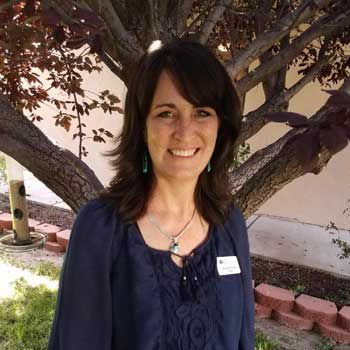 Heather Schwab, Administrator
Born and raised in New Mexico, Heather spent her adult life in South Florida where she attended Eckerd College in St. Peterburg, FL. Heather received her Bachelor of Art's degree in Human Resources. She worked in various Human Resources roles including employment and training for ten years within the banking industry. After returning home to New Mexico, Heather began a career as a high school teacher where she taught business and life skills courses. She loves working with people of all ages, youth to elders. Heather has a passion for helping others reach their full potential in loving, creative ways.
Heather enjoys spending time with her two daughters on their pasture-based farm raising a variety of animals; rabbits, ducks, sheep, and pigs. Other hobbies include hiking in mountains, reading and photography.