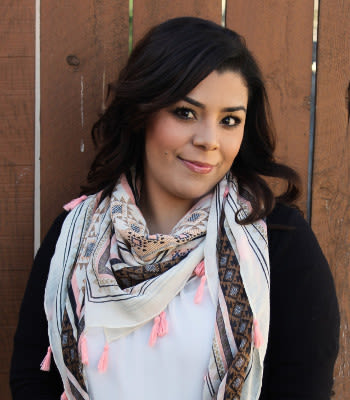 Angelica Barela, Community Relations Coordinator
Angelica has been an employee of Desert Peaks since 2013. She has been dedicated to our community over the years and has had the opportunity to excel in different roles as a Companion, Life Enrichment Director, and Concierge. Angelica now serves as our Community Relations Director. Angelica has a heart for elders and their families. Her years at Desert Peaks has truly prepared her to be the very best person to promote and welcome new families into the Desert Peaks family.
Angelica was born and raised in Las Cruces. She is married to Gary Barela and has a daughter and a son. She is family oriented, enjoying free time with her family riding ATV's, horseback riding, hunting, and camping. Cooking is one of her favorites thing to do and she is very dedicated to her children and their schooling and sports activities.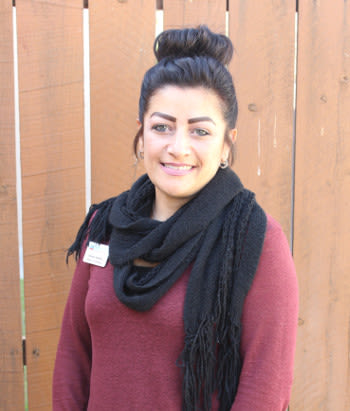 Marissa Ramirez, Wellness Coordinator - Mountain Vistas
Marissa has been a dedicated care team member for Desert Peaks since 2010 in our Mountain Vistas Memory Care Neighborhood. Marissa is passionate about providing a holistic approach to the care of elders living with Alzheimer's and other dementias. Her person-centered, elder directed approach includes providing opportunities for each person to maintain esteem and individuality.
Marissa says "I enjoy my life just the way it is. My work is important to me. I love being able to make the residents feel at home–they are my second family."

Francisco 'Kiko' Lopez, Director of Life Safety and Compliance
Francisco Lopez, fondly called 'Kiko' by his friends, has been employed at Desert Peaks since 1996 when the building opened. He has served in various positions over the years and is now the Director of Life Safety & Compliance. Prior to coming to Desert Peaks, Kiko worked for 34 years at Maloof Distributing Company, retiring as the office manager in February 1995.
Kiko is beloved by the care team, the residents, and the families. His wisdom and his huge caring heart is a real asset to Desert Peaks, calling us all to do what is right and proper and good and to acknowledge the amazing privilege and opportunity we have to work with elders.
In honor of Kiko, a hallway at Desert Peaks is named the 'Francisco Lopez Hall.'