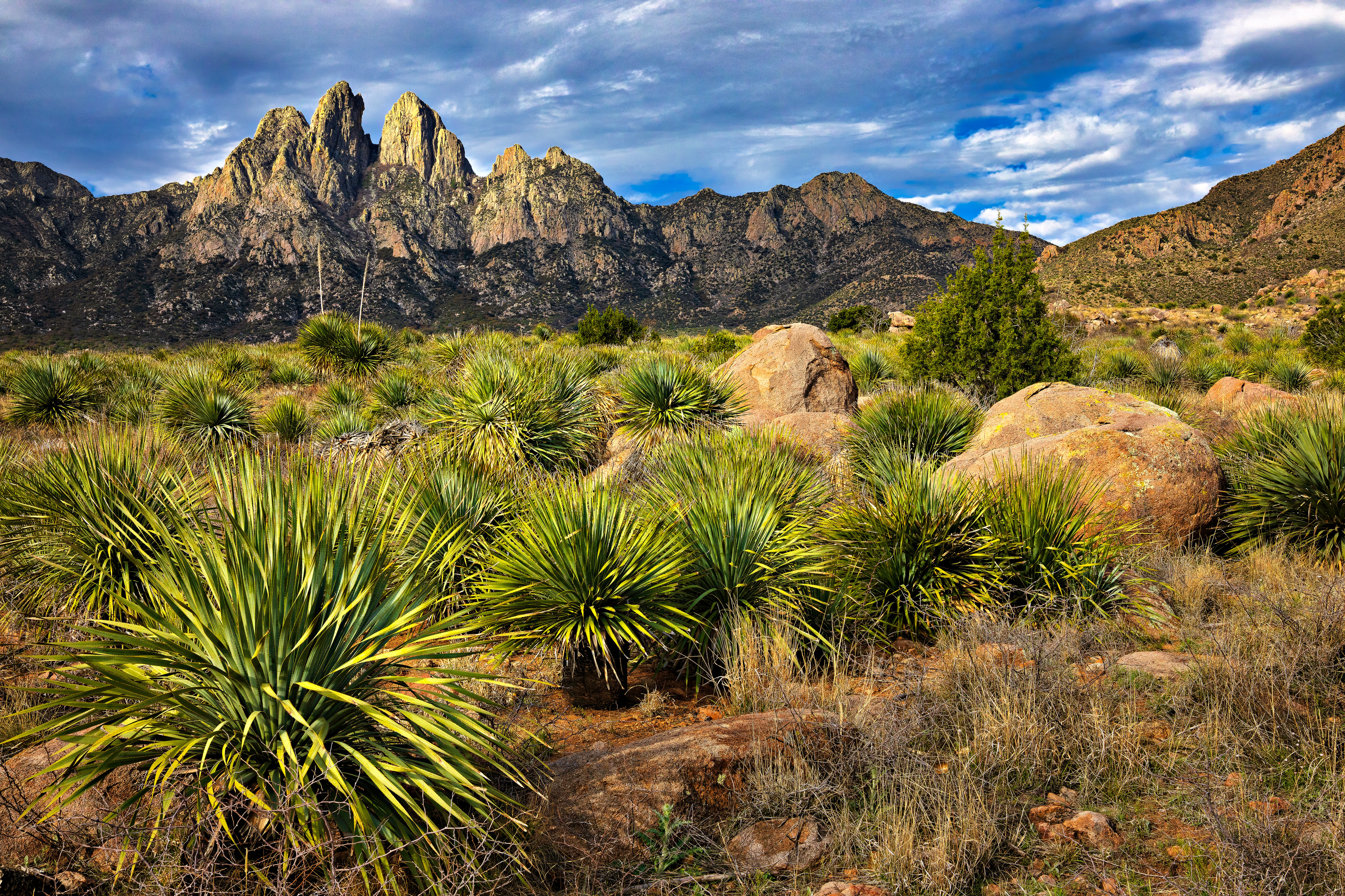 Lifetime Promise™ pricing – no rent or care increases ever!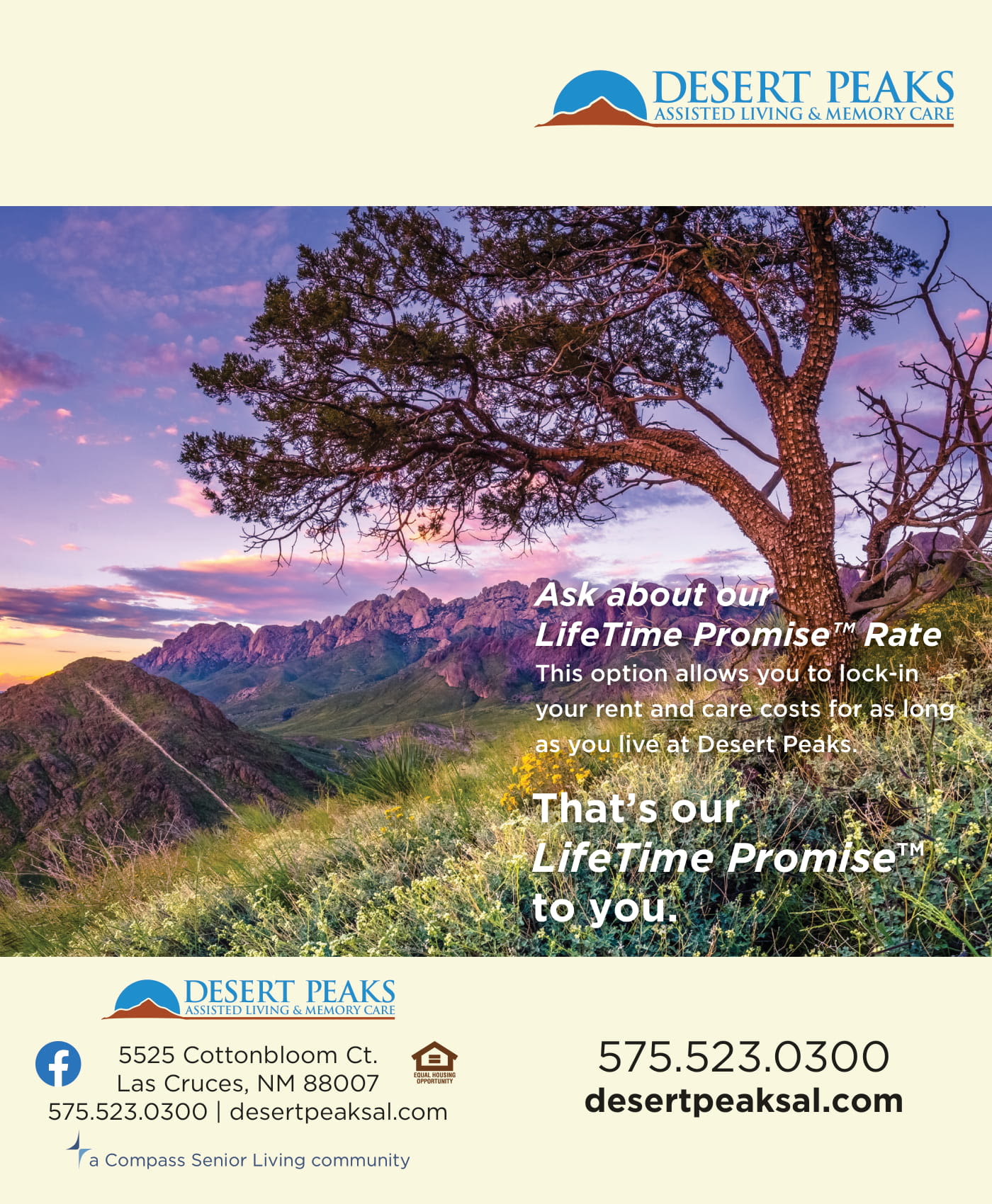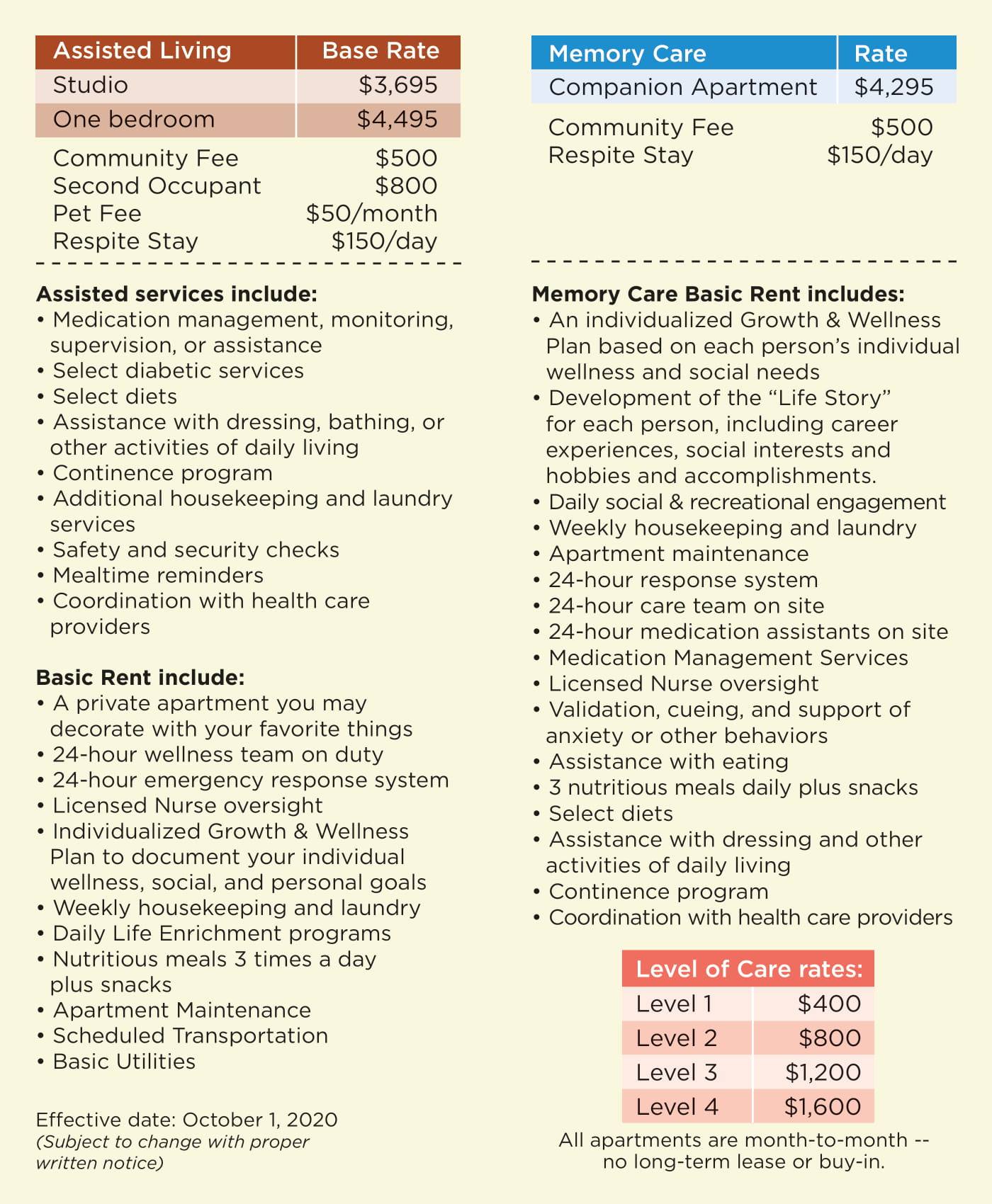 Click here to print a copy of our rate cards
CALL TO LEARN MORE ABOUT OUR LIFETIME PROMISE™
All apartments are month-to-month. No long-term lease or buy-in. No hidden or added fees due to COVID-19!
See our studio, one bedroom, and companion pricing and level of care charges below. Call 575-323-8789 today and ask about our Lifetime Promise™ pricing, and schedule a free, no obligation assessment to see if this option works well with your budget.
Rent is month-to-month. We are pet-friendly. 
Each level is based on an initial interview and assessment with the resident. Levels are determined by the amount of assistance required and may change over time determined by changes in resident needs.
Monthly Rent:
Studio - $3,695
One-Bedroom - $4,495
Second Occupant - $800
Memory Care: $4,295
Non refundable move in fee: $500
Service Levels: 
Level 1 - $400
Level 2 - $800
Level 3 - $1200
Level 4 - $1600
Effective date: October 1, 2020. (Subject to change with proper written notice.)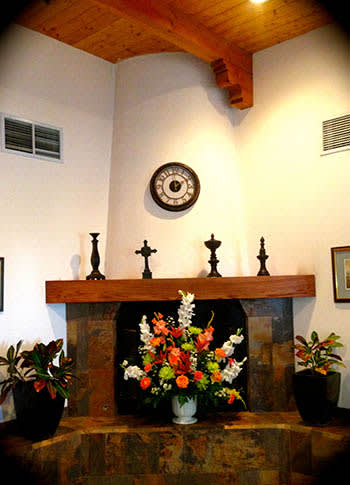 Service levels may include:
medication management, monitoring, supervision or assistance.
select diabetic services.
select diets.
assistance with dressing, bathing, or other activities of daily living.
basic incontinence care
additional housekeeping and laundry services.
safety and security checks.
mealtime reminders.
coordination with healthcare providers.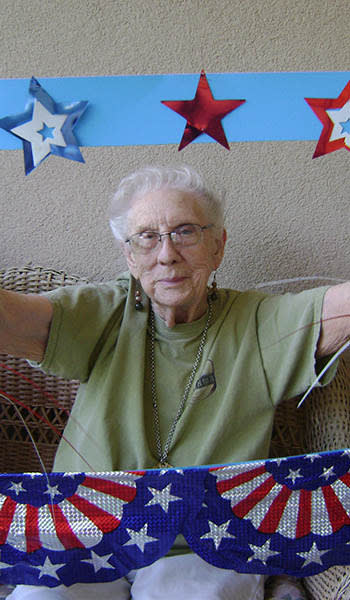 Memory Care Apartments
Basic rent includes:
an individualized Growth & Wellness Plan based on each person's individual wellness and social needs.
development of the "Life Story" for each person, including career experiences, social interests and hobbies and accomplishments.
daily social and recreational engagement.
weekly housekeeping and laundry.
apartment maintenance.
24-hour response system.
24-hour care team onsite.
24-hour medication assistance onsite.
basic medication management services.
licensed nurse oversight.
validation, cueing, and support of anxiety or other behaviors.
assistance with eating.
three nutritious meals daily plus snacks.
select diets.
basic assistance with dressing and other activities of daily living.
basic incontinence care
coordination with healthcare providers.