Shawnee Memory Care


Memory Care

Memory Care settings provide physical and emotional relief as well as peace of mind for families with a memory-challenged relative. Our Care Partners and Nurses undergo dementia-specific training. A warm, homelike environment surrounds the residents, where they find safety, comfort, and stimulation in the daily activities of the community.

Connections

Residents experience new activities, make new friends, and find new successes every day. Each day is filled with meaningful indoor and outdoor activities and engaging programs specifically designed for those dealing with memory loss. Socializing has been shown to be an important factor in maintaining as much memory function which is why we focus on nurturing connections.

Wellness

Our person-centered, elder-directed care plans are called Growth and Wellness Plans, as we believe that elders with memory loss have the capacity to grow and live joyful lives with a sense of well-being. The Growth and Wellness Plans are created collaboratively with families, the elder, health care providers, and our care teams. Our nurses, medication technicians, and care partners provide empathetic, tender, kind, and competent care.
Our Programs
Programming includes Validation Therapy to maintain self-esteem, and to attend to the basic human needs of each individual. In addition, special attention is paid to nutrition, physical, social, and cognitive stimulation. Our Music Makes Memories™ program stimulates the limbic brain, and helps each person maintain a sense of self and purpose. Our Tiny Stories™ project allows us to record the stories we hear each day and capture them in audio recordings. The legacy of each person is maintained. Our goal is to help each individual be the best they can be despite cognitive decline while slowing the progression of impairments.
Schedule a visit to experience the community for yourself!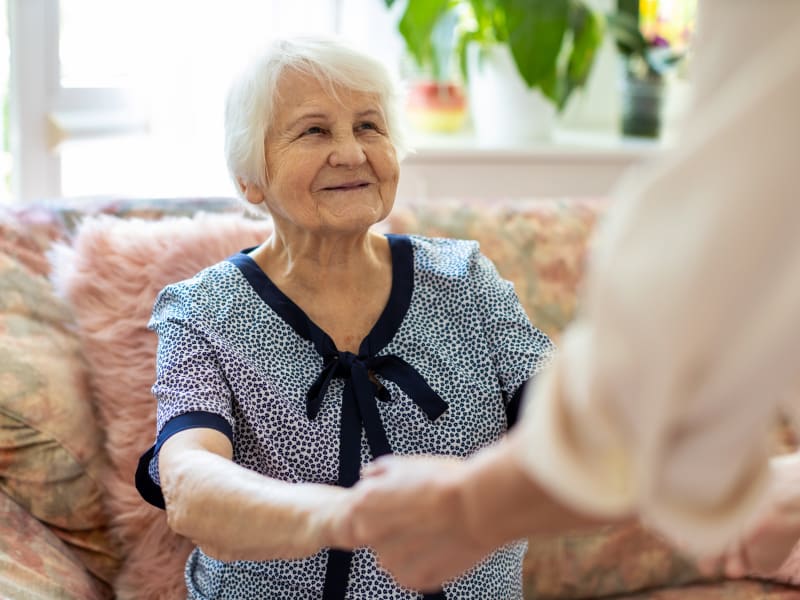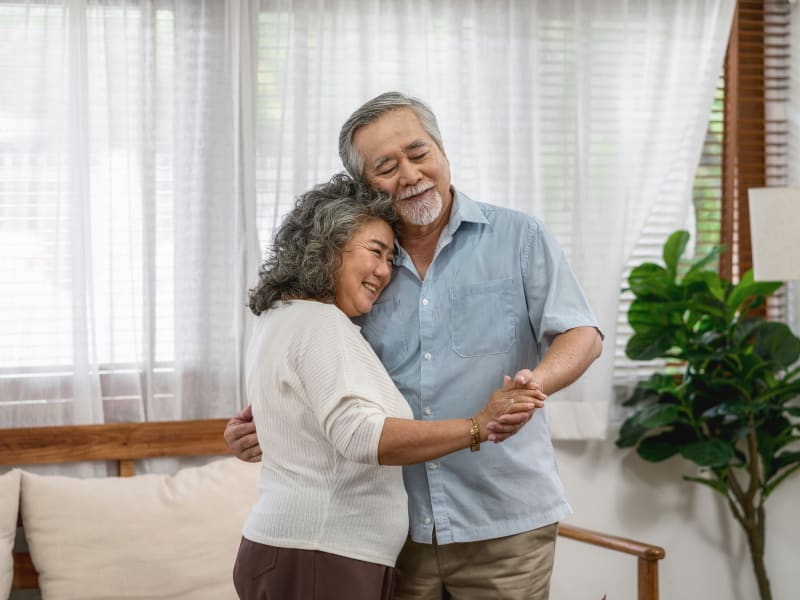 Memory Care Benefits
Benefits of a Shawnee, Oklahoma community-based memory care setting include:
Secured entry to minimize the risk of wandering
Regular human interaction and programs to engage the memory-challenged individual in daily life, minimizing withdrawal
Nutrition, exercise, social stimulation, and support
Elder well-being monitoring and communication with family and health care providers
Freedom from caring for a loved one's daily needs, so families can focus on spending quality and joyful times together
Contact us to learn more.