Our Team
We have a great team at Pear Valley Senior Living. Check back soon to get to know them and come meet them in person.
Kristina Tartaglio, RN, BSN, Director of Wellness Services
---
Kristina has a passion for caring for people in general. Kristina earned her associates degree in Nursing in California and continued her education with a bachelor's degree from Grand Canyon University of Arizona. Kristina has been making a difference in health care since high school where she started out in the Health Careers Academy to leading military wellness clinics in various locations throughout California. Her nursing career took off in home health with a big move here to Southern Oregon in 2013. Kristina has been the Director of Nursing of an assisted living community in Grants Pass. In this new journey at Pear Valley she is excited to build and mentor a team of care staff in providing person centered care. Her goal is to create a workplace where the True North can truly be expressed with compassion to our seniors.
In Kristina's spare time she enjoys time with her spouse and three children Kaylah, Bianca and Peyton. As a family they like to swim, hike, bike, raft down the Rogue River and enjoy attending academic or sport events.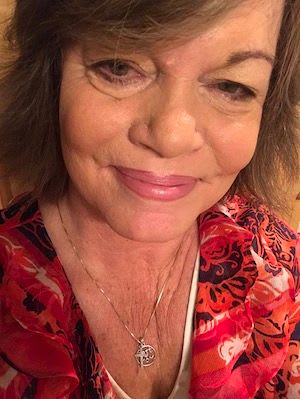 Pam Fields - Life Enrichment Director
---
After High School, I worked in the lumber industry for many years for my parents' business and learned a lot about being a hard-working, loyal citizen. I was able to also be a part of my husband's family business, where I learned more about lumber and retail hardware. I worked another trade, at a local garden center, where my passion for plants and my natural talent for management emerged. Then I was to be the outside manager of a small crew which I ran for three years, where I remained until the owners retired. I was then asked to be involved in an assisted living building that my uncle was building in my hometown of Grants Pass, where I became their Activity Director. Working in assisted living, I began my journey towards the love and care for seniors. After many years serving as the Activity Director, I set my next challenge for myself to be the Marketing Director. I have joined the team at Pear Valley and am so very excited to be back in the saddle as their Life Enrichment Director, where I can be a part of and to enrich our seniors' lives. When I am not working, I enjoy being with my husband Ron and our beautiful family: our two loving sons and daughter-in-law's; a strong, full circle.