Our Team
We have a great team at Pear Valley Senior Living. Stop by anytime so we can connect in person. We would love to meet you.
Erica Meager - Assistant Administrator
---
Originally from Minnesota, Erica's career in senior housing began in 2011. Within the senior housing industry, she has served in a variety of positions including healthcare management, executive operations, and compliance as a Certified HIPAA Professional. When not working, Erica volunteers and serves as the Board President for Rogue Community Health. Erica enjoys volunteering and believes in giving back to the community in which she lives. In her spare time, she and her husband enjoy watching their eldest daughter, Reese, compete in long distance running. In addition, you can find them cheering on their youngest daughter, Sienna, while on the soccer field.
Rachel Estelle Browning - Memory Care Administrator
---
Rachel received her medical assisting and phlebotomy certifications from Bryman Medical Assisting College. Moving to Oregon for her family, she continued her studies in Human Services and was able to work with and create a grief mentoring program for the Boys and Girls Club of America; which was accepted and implemented into the program.
Rachel began her career in assisted living as a care giver after moving to Grants Pass. She had worked with Hospice and was a caregiver for her grandmother and great aunt in California. The skill of helping others was not new to her, as she has always had a love for working with people. She is a mother to four sons and one daughter. Her love for caregiving has led to her having experience as a Lead Caregiver, Lead Med-Tech, Health Care Coordinator, and Administrator. Her motto for the community is, "We come to their home to work and make a different; they don't come to our work to live!"
Karla Fagan-Licensed Practical Nurse
---
Karla's career in healthcare started in the 1990's in Southern California at a Regional Trauma Center. Karla's experience includes administrative positions with a prominent Neurosurgeon and Orthopedic surgeon. After moving to Crescent city in 2010, Karla decided to expand her administrative capabilities and go to nursing school. It is there in Crescent City, that she graduated from nursing school and obtained her license as an LPN.
When Karla is not working, she enjoys reaching out to her three children and six grandchildren, exploring the many hiking trails and walking her Labrador Retriever, Hunter.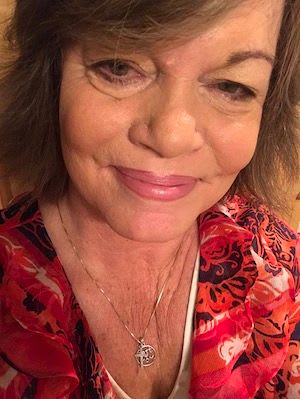 Pam Fields - Life Enrichment Director
---
After High School, I worked in the lumber industry for many years for my parents' business and learned a lot about being a hard-working, loyal citizen. I was able to also be a part of my husband's family business, where I learned more about lumber and retail hardware. I worked another trade, at a local garden center, where my passion for plants and my natural talent for management emerged. Then I was to be the outside manager of a small crew which I ran for three years, where I remained until the owners retired. I was then asked to be involved in an assisted living building that my uncle was building in my hometown of Grants Pass, where I became their Activity Director. Working in assisted living, I began my journey towards the love and care for seniors. After many years serving as the Activity Director, I set my next challenge for myself to be the Marketing Director. I have joined the team at Pear Valley and am so very excited to be back in the saddle as their Life Enrichment Director, where I can be a part of and to enrich our seniors' lives. When I am not working, I enjoy being with my husband Ron and our beautiful family: our two loving sons and daughter-in-law's; a strong, full circle.