Our Team
We have a great team at Pear Valley Senior Living. Stop by anytime so we can connect in person. We would love to meet you.
Jaimie Griffin - Community Relations Director
---
Jaimie has a vast background in Healthcare Marketing, Community Outreach, and Public Relations. Prior to joining the team at Pear Valley, she was the Marketing Director for a nationally ranked Orthopedic Group in Seattle, Washington.
Jaimie is excited to join the field of senior living and has always had a passion for helping others. She moved to Medford, Oregon in May of 2018 with her daughter, and two dogs and loves all of the beauty that Southern Oregon has to offer. In her spare time, she enjoys being active and spending time outdoors with her family. Jaimie enjoys riding her motorcycle, camping, hiking, crawfishing, golfing, disc golf, frisbee, and watching football (Go Seahawks!). She also is an active volunteer with the American Cancer Society and Arthritis Foundation.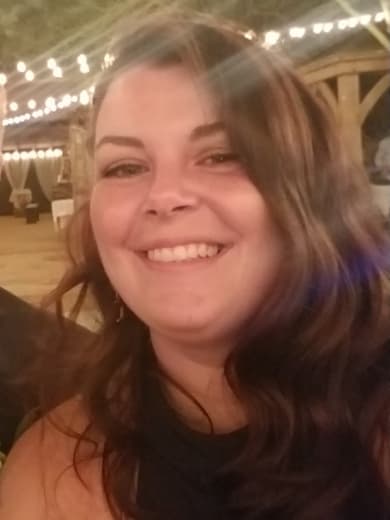 Brianne Merriman – Memory Care Administrator
---
Bri started her health care career as a Shower Aide at a local assisted living facility in 2004, moving on to a position in memory care. Finding a calling to the health care field, she completed her Medical Assistant training through Apollo in Mesa, Arizona. Following her training she joined a prominent pain clinic in the greater Phoenix area, quickly working her way into a lead position.
Her work ethic, positive attitude, ability to assess situations, and fulfill needs saw her rise through the ranks and take on new challenges. Discovering an innate passion for combining her love of caregiving with her newly found abilities in Administration, her career path took a new angle. The role of Director of Memory Care is one Bri feels as if she has been working toward her entire career. Not only is this where she discovered her calling to provide care and comfort to those in need, she has cared for family members in her own home with memory care needs. She feels the opportunity to provide and ensure that the level of care for Pear Valley residents is fulfilling, rewarding, and looks forward to providing "Best in Class" care.
In her free time Bri, her husband Mike, and their children enjoy all the Rogue Valley and Southern Oregon have to offer. They enjoy family time, camping, fishing, working on their home, yard, and garden.
Karla Fagan-Licensed Practical Nurse
---
Karla's career in healthcare started in the 1990's in Southern California at a Regional Trauma Center. Karla's experience includes administrative positions with a prominent Neurosurgeon and Orthopedic surgeon. After moving to Crescent city in 2010, Karla decided to expand her administrative capabilities and go to nursing school. It is there in Crescent City, that she graduated from nursing school and obtained her license as an LPN.
When Karla is not working, she enjoys reaching out to her three children and six grandchildren, exploring the many hiking trails and walking her Labrador Retriever, Hunter.