Retreat to Pear Valley Senior Living - Respite Care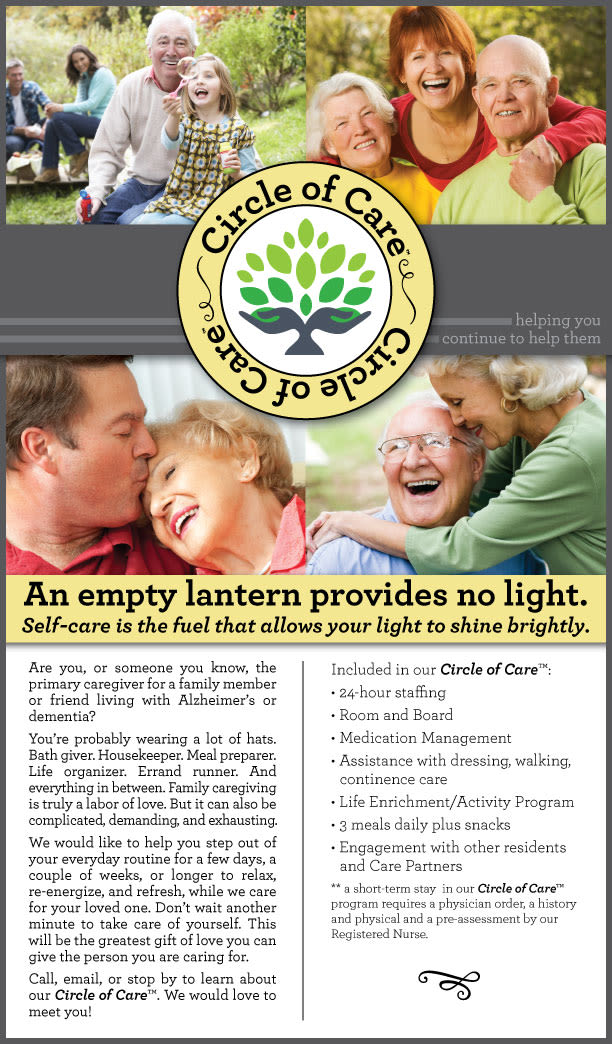 Let us care for you. Retreat to Pear Valley Senior Living is a short-term stay program designed to care for the family members that care for elders. Getting a short respite from caregiving often helps families refresh and de-stress or provide services for elders recovering from an injury.
Pear Valley Senior Living offers senior respite care where you or your family member will:
Enjoy access to personalized care services (including medication management and other assistance based on your needs)
Participate in our Life Enrichment Program
Receive delicious meals and snacks each day
Have a completely furnished room to stay
Will be a welcome guest in our homelike environment
Have peace of mind with a 24-hour care team available if you need them
Everything we do—from our social activities to our amazing food—is designed to provide a warm and enriching experience. Call us today for availability.