Our Team
We have a great team at Juniper Springs. Stop by anytime so we can connect in person. We would love to meet you.
Doug Van Gordon
Memory Care Administrator​
---
Doug, a licensed administrator for the state of Oregon, started his senior living journey in 2015 with a strong background in health services and team management. He quickly found his passion for seniors working as the executive director of two different assisted living communities, one in Redmond and the other in Prineville. Doug is also board certified as a Fellow, by the American College of Medical Professional Executives, F.A.C.M.P.E. When asked what he enjoys most about his role here, Doug stated, "I enjoy working with families, demonstrating our passion, professionalism and care for their loved ones."
When not at work, you'll find Doug out in nature enjoying his favorite activity, camping! He is an outdoor enthusiast and a skilled camp chef. He enjoys using a Dutch Oven to make everything from upside down cake to elaborate breakfast casseroles.
Vanessa Hartman
Business Office Coordinator
---
Vanessa comes to us with extensive experience in customer service and a background in business management. Most of her working years have been spent managing and running her family business, a local kettle corn company. "It was through my family business that I found my love for people and I truly try to put a smile on everyone's face." If you've gotten the chance to meet Vanessa, you know how true that statement is.
Vanessa started out at Juniper Springs as our main receptionist but quickly showed us she was willing to take on more. She now holds the position of Business Office Coordinator, and we couldn't be happier to have such a hard-working, dedicated, and kind member on our team.
When not at work, at Juniper Springs or the kettle corn business, you can find Vanessa spending time with her husband and two children. Born and raised in Central Oregon, there's nothing she enjoys more than spending time exploring and enjoying the beauty of the place she calls home. Some of her favorite family activities include camping, fishing, and hunting.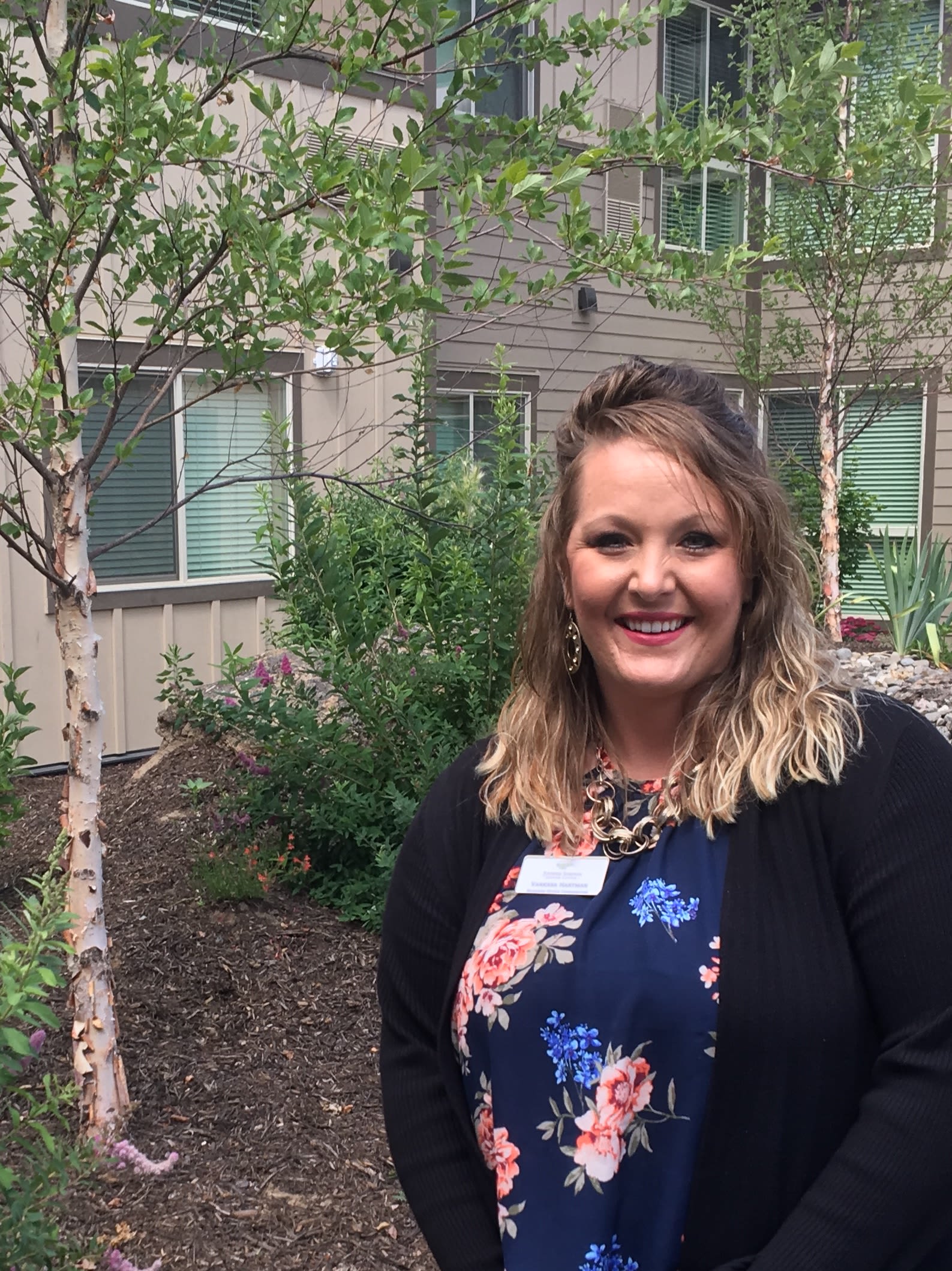 Willow Durant
Recreation Director
---
Willow started working in senior living in 2013. She has a passion for bringing people together through community building activities such as art, movement, music, group interaction, health and wellness and celebrations of all kinds. Her past training and experience include working as an Enrichment Coordinator in senior living, practicing massage therapist, yoga instructor, expressive art facilitator, grief group leader and artist. 
Willow says "I am happiest when I am in nature and with my sweet dog Finn.  Put a paintbrush in my hand and I get excited! I am hoping some of my artsy and creative enthusiasm will resonate and generate some infectious delight with my Juniper Springs family."
Jerry Thomas
Director of Maintenance
---
Jerry has worked with elders throughout most of his career, including roles in assisted living communities, skilled nursing facilities, as well as being a pastor. He is excited about his new role at Juniper Springs and states, "It's great being the maintenance guy because everyone likes it when you fix things! Seriously though, I look forward to creating a fun and safe environment for all our residents and staff here at Juniper Springs!"
Jerry and his wife are long-time Redmond residents and have made a lot of great memories while raising their two sons here. He enjoys exploring the warm island waters of the Caribbean, especially when Central Oregon temperatures begins to dip, and the snow is piling up at home. When he's not fixing things at work, Jerry stays busy keeping up with his yellow lab, two boxers, and a chiweenie named Dixie.