Cristine Royer, Community Relations Director
I absolutely love meeting people for the first time and sharing the culture of Majestic Rim.  The emotional connection is contagious and you get a sense of family, openness, excitement, care and friendship.  There is a genuine feeling here at Majestic Rim and it is like being home with family.  There is never a day I don't get inspired by our residents with their gracious comments and personal stories.  They teach me about life, what's important and what's not, to take time for the little things and share your love with others.  What else can I say, from our residents, doggies, kitties, family members, staff and guests ~ that's who we are, One Big Happy Family at Majestic Rim.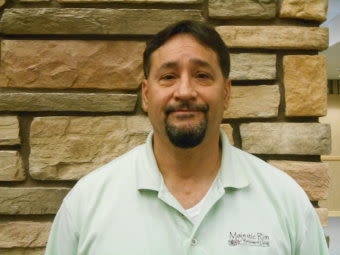 Mark Kerr, Maintenance Director
I enjoy all the residents and their uplifting spirits.  They all know me as the "fix-it guy" and that's fine with me.  Each one is kind, considerate and always give me a big hug for the work I do.  There may not be a perfect story of a particular moment, but they make a loving impact on me every day; they always know how to cheer you up and bring a smile to your face and fill your heart with kindness!