Our Team
We have a great team at Shorewood Senior Living. We invite you to get to know them and come meet them in person.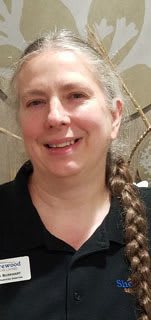 Susan Burkhart, Business Services Director
---
"What is my passion?  Serving the people at Shorewood Senior Living," says Susan.  Susan has been a part of this community since 1994.  She is thrilled to work for the new owners as of July 2016.  "Who wouldn't like to work for a company with the motto Guided by goodness, loyalty, faith and fun?"  Shorewood has been a major part of Susan's family.   Her husband retired after 16 years as Kitchen Director.  They raised four children during that time--three of them learned to work at Shorewood.  Shorewood has been a major part of baby showers, graduations, weddings, and more babies for her family.  Susan has enjoyed sharing her life with the elders and being a part of their lives.  As Business Services Director, she will continue to serve and make a positive difference in the lives of the Shorewood family.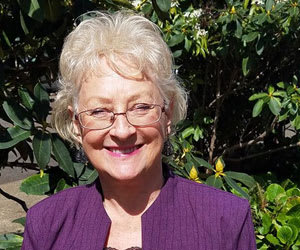 Niki Hill, Community Relations Director
Niki has been in the senior living profession since 1998. As she put it, "it is a world that I love". There are not many jobs where, when it is time to go home you feel like you want to stay longer, she says. She is excited about being at Shorewood. Her hope is to give all who live and work at Shorewood a person to count on and to be ready with a hug or smile. Niki worked for Springfield High School for three years teaching choreography. She choreographed ten plays for the high school and local drama groups. As a hobby, she writes children's books and has three books published.
Niki is originally from Billings, Montana. She is married to Lance, and together, they have two daughters and a late son and four grandchildren and two great-granddaughters. Besides family, the most important thing to Niki is her faith. She was an only child whose father was a military man and she learned that rules and regulations made life smoother when adhered to. She still believes it makes life easier to this day.
Rick Charles, Executive Chef
---
Rick says… "I was born to cook". He actually began cooking professionally at age 16. One of our staff members said watching Rick cook was like "Poetry in motion. He can multi-multi task." He has southern roots and it shows in his signature dish of Southern Fried Chicken. Fresh only, never frozen. He likes to cook with organic products, and always fresh. When asked how he keeps 70 people happy at once he said he was not sure, but leaned on his cooking prowess. Previously, Rick worked as the Chef at Little Brown Hen and now such a blessing to have him at Shorewood Senior Living. Rick says, "I feel I was meant to be here and I love having the freedom to use my creativity."