Our Team
We have a great team at The Landing - A Senior Living Community. Stop by anytime so we can connect in person. We would love to meet you!  
If you are looking for a fantastic place to work, go to our join our team page to learn more.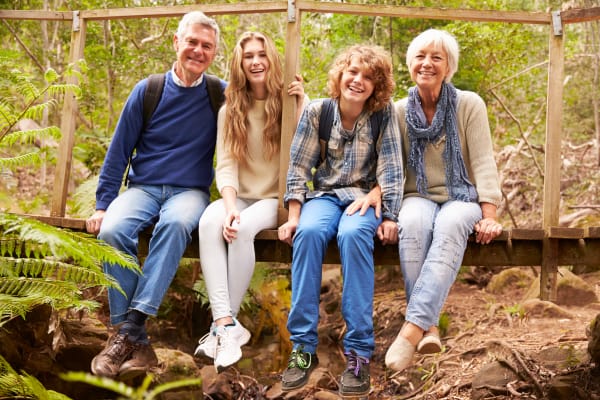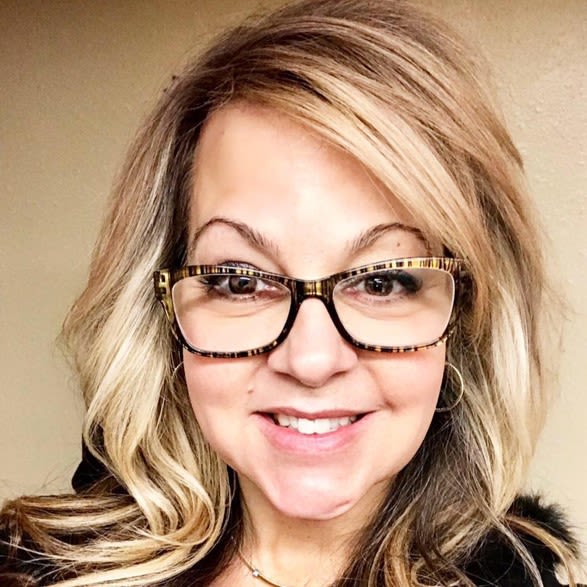 Jennifer Roberts, Administrator
---
Beginning in 1994, Jennifer Roberts began working as a nurse in long-term, rehabilitation and dementia care. During her time in the long-term sector she always dreamed of a place with private apartments, robust activities, delicious food and a beautiful environment. She walked into an Assisted Living/Memory Care and realized those dreams could be a reality and accepted a position of Memory Care nurse. Loving the people and the work she was doing it was a quick decision when offered the opportunity to get her administrator's license. In 2003 she obtained her license and has worked as an Executive Director managing Assisted Living and Memory Care Communities since.
Jennifer is thrilled to be part of a dynamic team at The Landing. The residents, their families and the staff are amazing and building is so lovely. She is grateful for the opportunity and to realize her dream has come true. Assigned to U.S. Rep. Peter DeFazio's Congressional Team; as a Federal Ambassador through the Alzheimer's Association, she has traveled to Washington D.C. to ask lawmakers for increased research funding for Alzheimer's Disease and other types of dementia. Annually she continues to visit lawmakers at the state level to increase funding, programs and support for those who have dementia and the people who love them.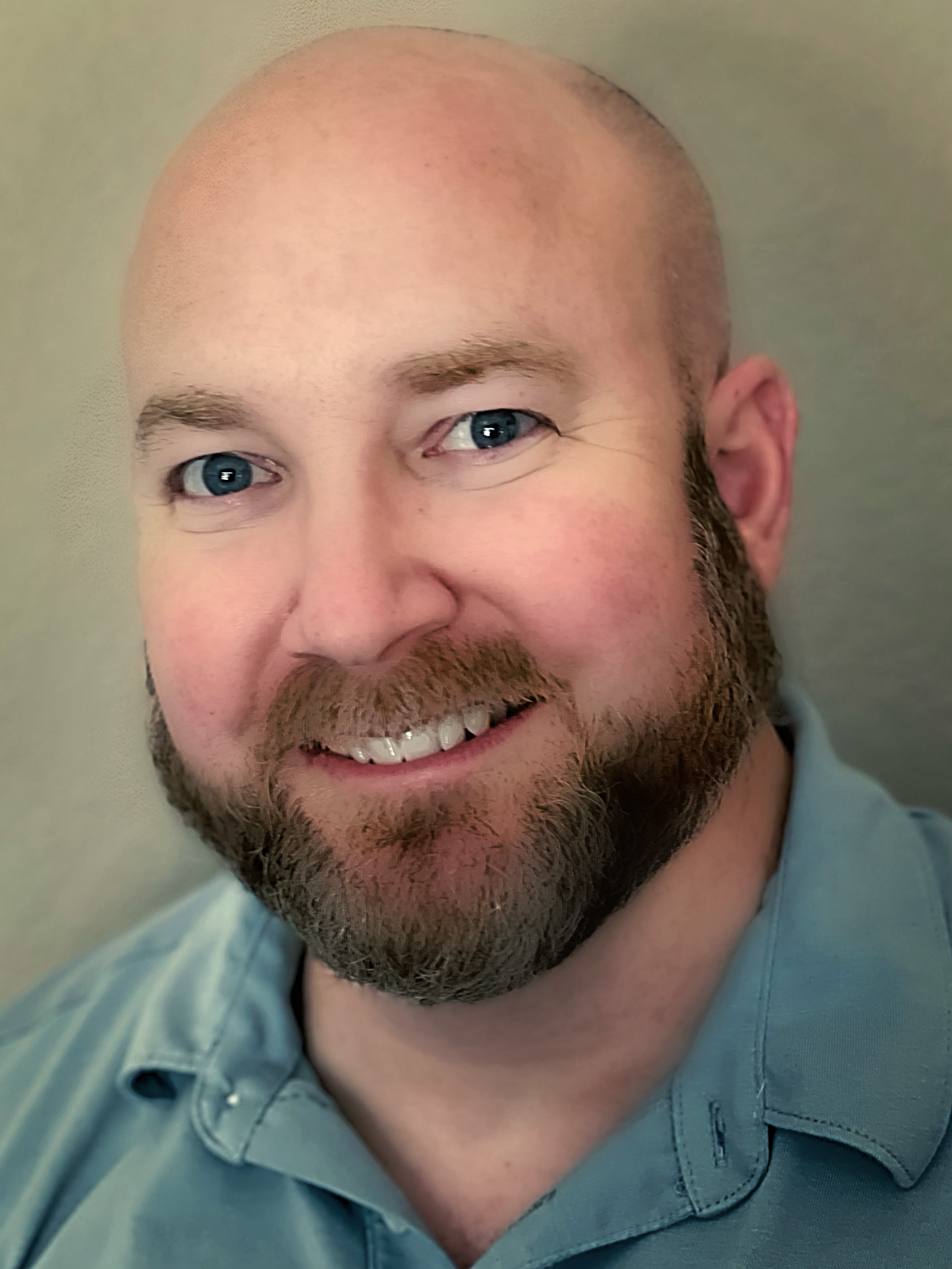 Mark McClellan, Assistant Administrator
---
Mark has over 20 years of experience in Pastoral Care and has a deep passion for helping others live the best life they can live. The transition from Pastoral Care to Senior Living Care has been an incredible journey in which he has discovered that working with the elderly can be an extremely rewarding adventure. Joining the Compass team has allowed Mark to continue working where he is most passionate and has helped him discover a new passion in learning from those who have a bit more life experience. 
Mark received his bachelor's degree from Corban University and holds a master's degree in Business Management. He has held several different titles in several different non-profit organizations and brings strong experience and leadership skills to The Landing team.
In his spare time, Mark loves spending time with his family, visiting wineries with his wife and riding roller coasters with his children. 
Kathy McClellen - Community Relations Director
---
Kat McClellan is passionate about making a house feel like a home. With a varied background from receiving her degree in Interior Design to owning her own Art and Mural Design Company to being a successful Realtor with licensure in both Oregon and Nevada; she has always been focused on helping others turn their home-dreams into a reality.
Through Interior Design, she was able to help her clients design their dream space using color, texture, and lighting to create a space that was welcoming and comfortable. In Real Estate, she helped her clients find their dream home, whether it be through discovering that "diamond in the rough" or helping them negotiate for high-end properties. Whatever hat she was wearing, she was always focused on making a house feel like a home.
Most recently, Kat has accepted the Community Relations Director position at The Landing. In her new role, she can continue pursuing her passion of helping others find their home. She has also discovered a new love in working with her elders so that they too can feel at home even while living in an Assisted Living Community. She is extremely excited about this new adventure and cannot wait to see where it takes her.
Kat is a wife, mom, and soon to be grandma. She has been married to her high school sweetheart for over 22 years. They have 3 children, a dog, a hamster, and a gecko. In her spare time, she enjoys traveling with her family to exotic places or just simply hanging out on the couch with a cup of coffee. 
LaVerne Thompson, Wellness Director
---
aVerna was born and raised in Modoc County, California where she started out in the long-term care field as a Certified Nurses Assistance in 1984. She moved on to be the facility's Activity Director and Social Services Director for two years then decided to continue on to nursing school where she finished the Licensed Vocational Nursing program at Feather River College in Quincy, California in 2000. She continued her career as a floor nurse in long term care and acute facilities throughout Northern California and Southern Oregon working as a traveling nurse for ten years then decided to continue on with her education and certified as a Director of Staff Development. Working as an in-service and program instructor for many years. She moved to Roseburg in 2011 when her husband's job transferred here.
She loves fishing of every kind, traveling and rock hunting. Compassion and kindness for the residents she takes care of is her number one priority. "I couldn't have picked a better place than the Landing to want to work, the staff here is like no other. Kindness to each other and the residents here is their number one priority."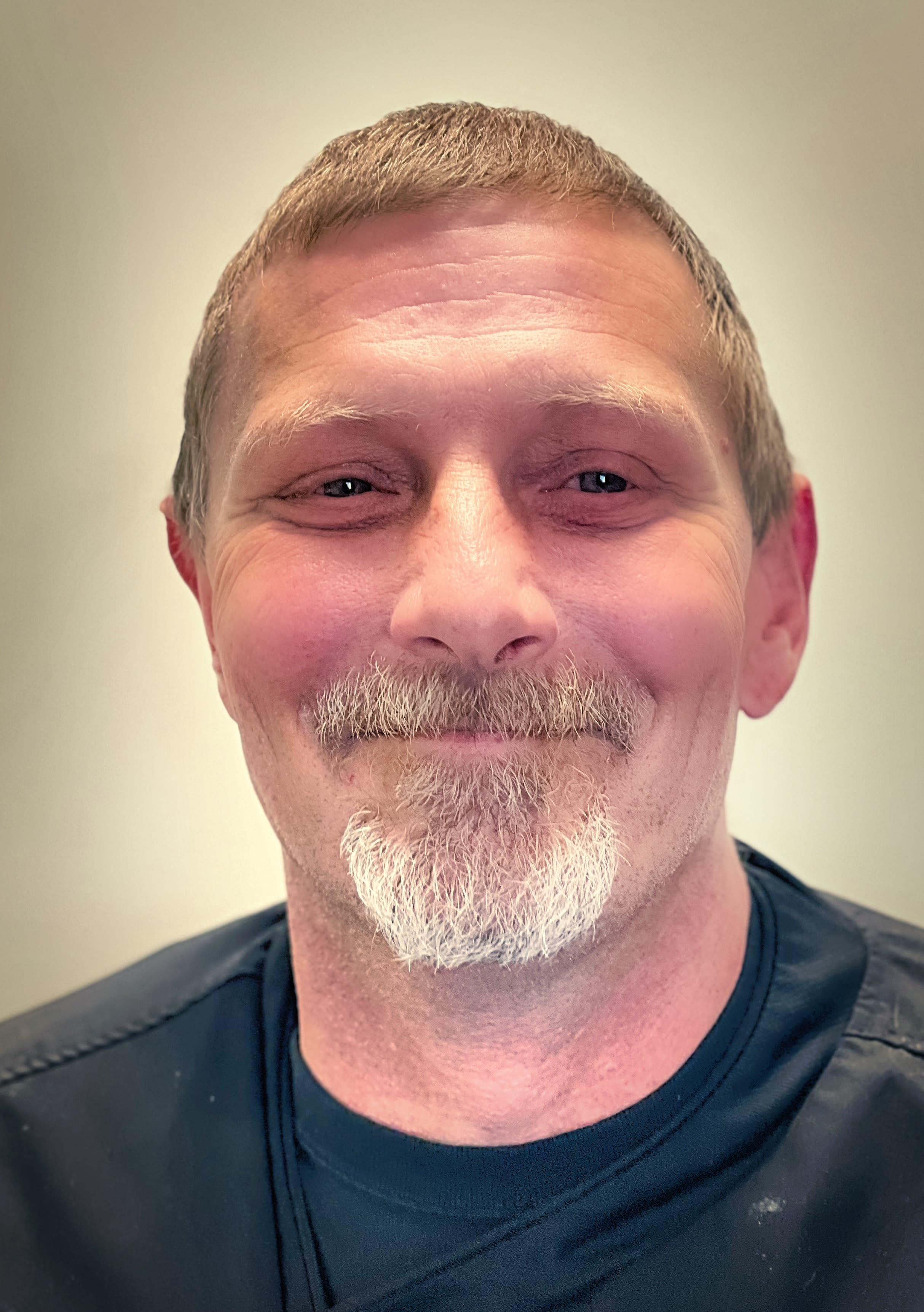 Eric Morgenstern - Dining Services Director
---
Eric has lived in Oregon for over 30 years. He has spent most of this time in the Roseburg area, raising his family and cooking for several well-established restaurants. Over 10 years ago he was offered a Chef's position at one of central Oregon's premier fine dining establishments, Club Pioneer. There he was able to apprentice under one of the best Chefs in the state and was taught the art of fine dining and catering. He later became the Head Chef at Barney Prines, a Prineville staple, that he and his staff soon turned into the Third Best Steakhouse in Oregon.
Eric is happily married to his high school sweetheart. They have been married now for thirty-two years and have three wonderful children and a single granddaughter. He and his wife spend most of their free time with their family racing team. When they are not doing that, they are hiking, camping, or visiting all the outdoors in our lovely state of Oregon.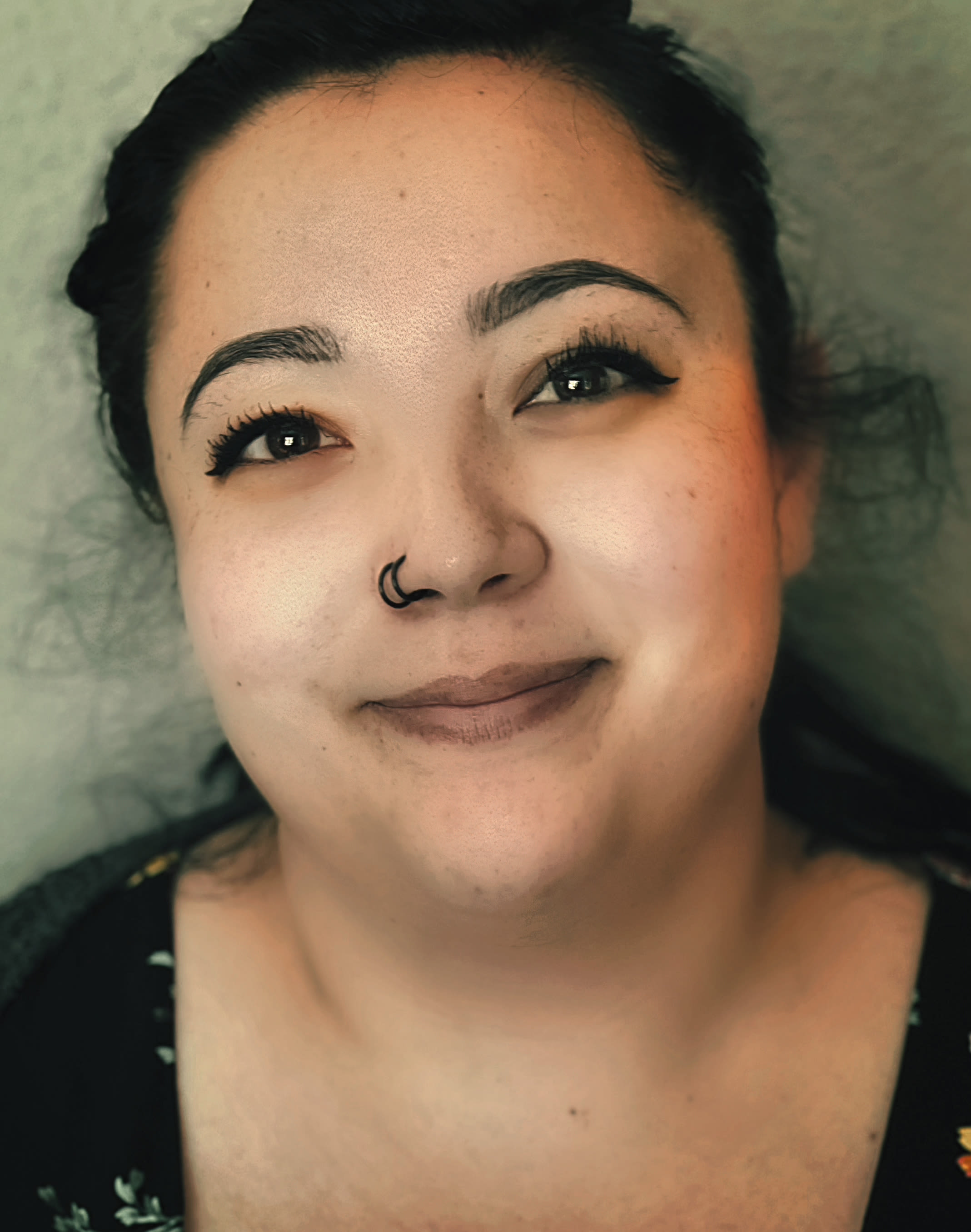 Courtney Mochizuki, Memory Care Coordinator
---
Courtney was born in Salt Lake City, UT and raised in Temecula, CA. Courtney has worn many hats in the world of senior living. Courtney has diverse experience in caring for people at all stages of life. From care partner to med tech and now memory care coordinator. Courtney has a continued passion for supporting senior suffering memory loss. Outside of work, Courtney enjoys spending time gardening, playing with her animals and camping.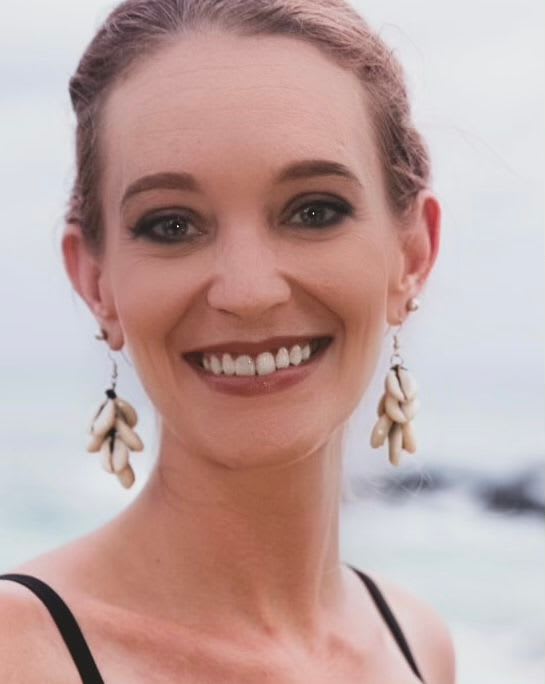 Laura Studebaker, Life Enrichment Director
---
Laura was born and raised in the beautiful Umpqua valley and decided she couldn't imagine raising a family anywhere else. "This is the perfect place to call home! Between the small-town feel, beautiful scenery and endless recreation possibilities, who wouldn't want to live here!?" Laura's variety of skills, experience and knowledge really started to expand as she moved up positions at the local newspaper into the role of advertising coordinator at the News Review. From there she took a position as the promotion's director at Brooke Communications, a family of five radio stations where she planned and coordinated contests and community events for four years before deciding to take a couple years off to be a stay at home mom for her three young gentleman. 
She missed working and was eager to pick up where she left off in her career once the children were old enough to attend school. She then started her search for her forever career knowing her passion for engaging with the business community and building relationships. She found herself accepting a position as membership sales, relations and programs at the local Roseburg Area Chamber of Commerce. After her tenure at the chamber Laura knew she had a deep respect and compassion for the elderly community and decided to look for a way she could help to provide the support, respect and fun they have worked their whole lives to achieve. 
In her spare time, she enjoys camping, hiking and spending time on the river. In the winter she looks forward to heading up into the snow to play with her boys and hunt for their own Christmas tree. 
Laura is very excited and honored to work for The Landing, a company guided by goodness, loyalty, faith and fun! "Making new relationships and gaining wisdom from our elders is just one of the many job perks!"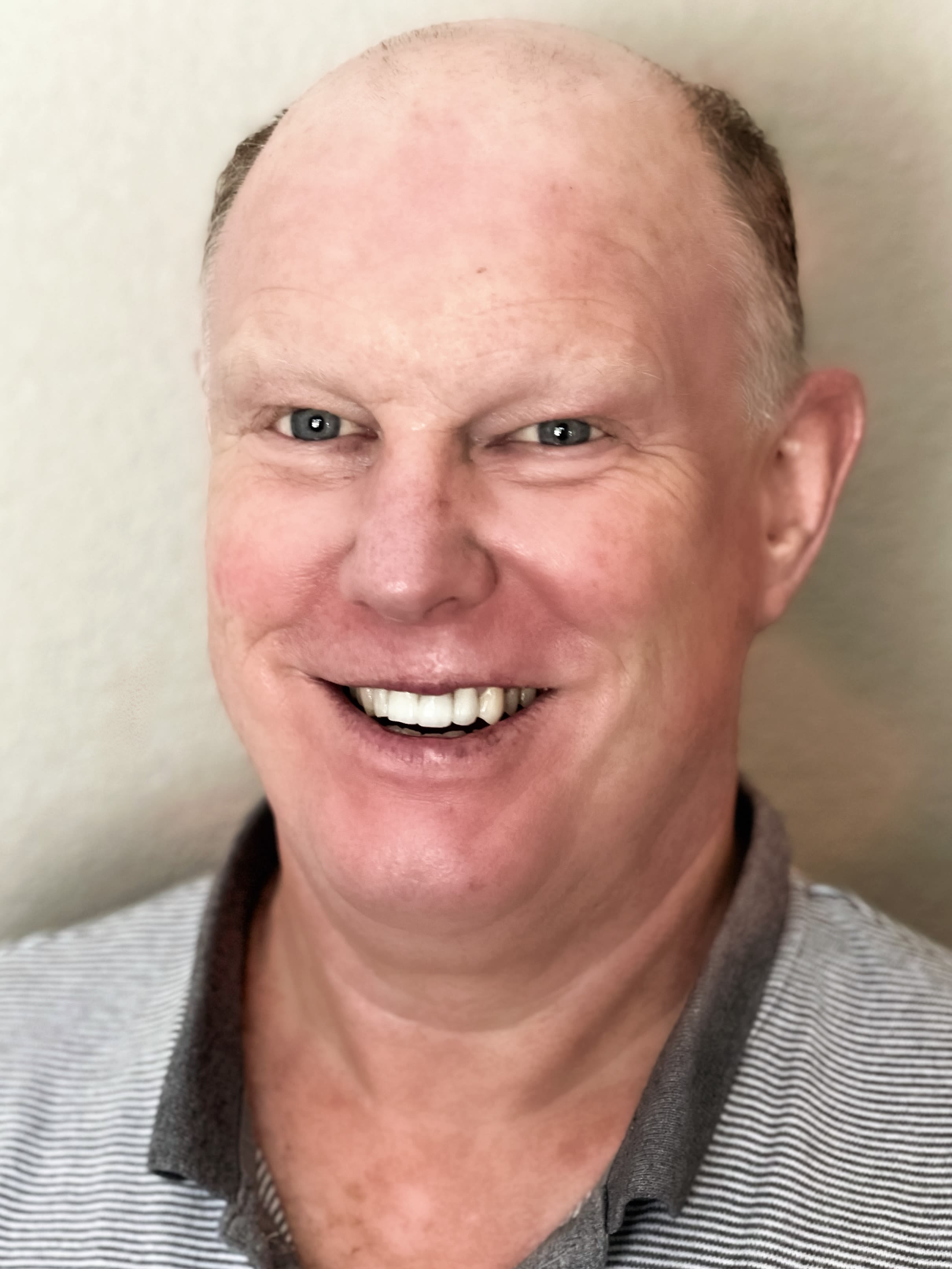 Ken Makinson, Maintenance Director
---
Ken grew up in a small family construction business performing drywall hanging, finishing and painting. Ken's father instilled in him that if it was worth doing, it was worth doing right. "I guess you could say I fit within the title of "Jack of all Trades and a Master of Some". Ken became a journeyman drywaller and painter working on custom homes and commercial construction for many years in Roseburg, OR and Anchorage, AK. Upon returning to Roseburg he went to work in law enforcement as a deputy in the county jail and later a patrol officer for over seven years. With his children being very young and his wife staying home with them, he expanded his construction knowledge and became a general contractor for several years taking on small remodel projects that could be scheduled around his law enforcement schedule. 
Ken spent approximately 23 years managing, promoting and enforcing occupational safety and health at Oregon OSHA and in private businesses around Oregon. He then developed a passion for being a change in the interest of best work practices for reducing work related accidents. While he changed careers, he could not eliminate his love for construction. Their little family decided to work together by buying and remodeled houses in their spare time and have sold about 20 homes over the last 38 years. This provided him the opportunity to teach his children how to work and maintain their own homes in the future. 
In February 2020 Ken retired from state service but just couldn't give up working. He recalled his OSHA inspections at retirement communities and thought he'd enjoy applying his construction skills, safety and health knowledge to the building maintenance field where he could interact with senior citizens. He watched The Landing being built and decided that is where he wanted to work. "I love this company's culture and really enjoy the comradery with the residents in this community."
Sammy, Loving Community Mascot