Our Team
We have a great team at Wyndemere Assisted Living. We invite you to get to know them and come meet them in person.
Adam Bunn, Wellness Coordinator (Cedar)
Adam started working with adults with disabilities in 1996, taking a decade off to work in the paper industry before returning. He has been a part of the Wyndemere team since 2010. Adam spends his days doing the paperwork and phone calls that are necessary to care for the residents and he says its all worth it at the end of the day. According to Adam, it makes life better for the residents in Cedar. Adam lives in De Pere with his wife, Jennifer, and their son, Nathaniel. In his free time, Adam likes to spend time at their cabin in Crooked Lake or stay up late and "burn through" his Netflix queue. He has also been known to pick up a bass guitar from time to time and make people dance.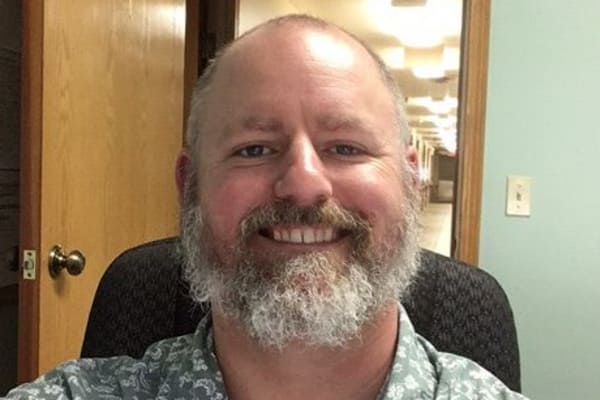 Heather Martin, Life Enrichment Director
Heather joined the Wyndemere team as the Life Enrichment Director in 2017. She has worked in life enrichment planning activities with residents since 2012. Heather loves her job because she loves seeing the smiles it puts on the residents' faces. She knows that Life Enrichment is a big part of their lives and feels that it is so rewarding to get to spend that quality time with the residents. Heather particularly enjoys getting to know them and hearing all their words of wisdom and life stories. In her free time, Heather enjoys being a sports mom and spending time with her husband and three kids. Her favorite quote is "If you can dream it, you can do it" by Walt Disney. So, dream big!