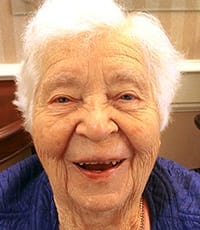 Interviewer:  Anything else you remember from your summers?
Jo:  Just that everything was wonderful!
Jo: She was listening. She loved to listen. She always, always wanting to find out what other people are saying.
Interviewer: How many children did she have?
Jo: Four children. Having contributions to make. That was an important thing.