GreenTree at Mt. Vernon


Living Options

Wherever you or your loved one is on life's journey, GreenTree at Mt. Vernon has the living option you're looking for. Our vibrant Assisted Living and Memory Care community has the programs and services your need, as well as fun and engaging daily activities, and floor plans that offer the privacy and dignity residents deserve.And should you need a helping hand, there's always someone nearby ready to assist you. Come home to better living today at GreenTree at GreenTree at Mt. Vernon.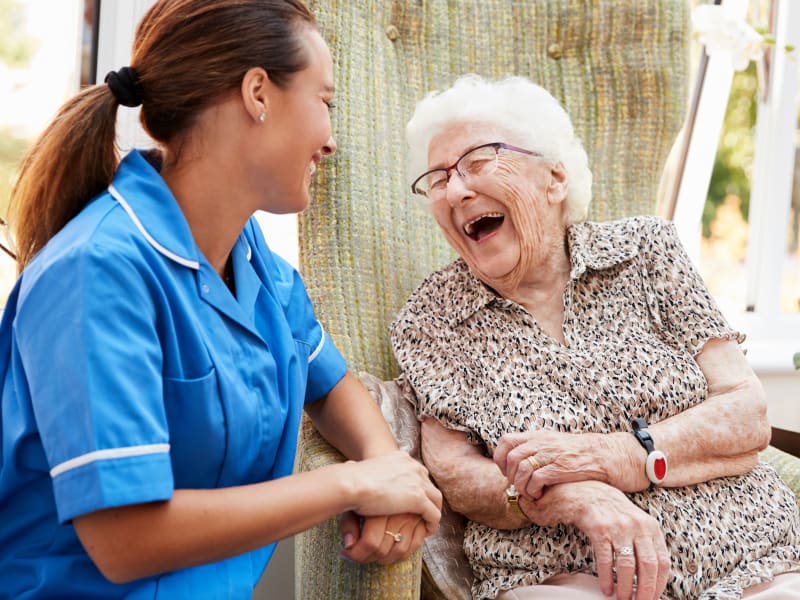 Assisted Living, When You Need It
Are you or your loved one mostly independent but in need of an occasional helping hand around the house? Are you having trouble with tasks like getting dressed, bathing, or taking medication? Assisted Living at GreenTree at Mt. Vernon offers the right level of support, tailored to your individual needs – no more, no less. Our professional caregivers work closely with every resident and their family to develop a personalized care plan supporting the resident's abilities and needs to approach each day with confidence. Our daily activities calendar is packed with games, classes, and outings that are designed for residents of all abilities to enjoy. When you or your loved one has the right level of support, they can find greater pleasure in enjoying all there is to do at GreenTree at Mt. Vernon. Trust us. You'll love life at GreenTree at Mt. Vernon.
Memory Care for Your Journey
Wherever your loved one is on their memory loss journey, GreenTree at Mt. Vernon can help. Our Memory Care experts know how to help people living with Alzheimer's disease and other forms of dementia experience better outcomes. By working closely with you and your loved one, we create a personalized care plan that honors your loved one's past, experiences, and memories. We also assist your loved one with the activities of daily living, helping reduce worry so they can focus their attention and energy on engaging in daily activities, socializing, and creating new connections.
Respite Stays
Let us care for you. Retreat to GreenTree is a short-term respite stay program designed to care for the family members that care for elders. Getting a short respite from caregiving often helps families refresh and de-stress.
GreenTree at Mt. Vernon offers senior respite care where you or your family member will:
Enjoy access to personalized care services (including medication management and other assistance based on your needs)
Participate in our Life Enrichment Program
Receive delicious meals and snacks each day
Have a completely furnished room to stay
Will be a welcome guest in our homelike environment
Have peace of mind with a 24-hour care team available if you need them
Everything we do—from our social activities to our amazing food—is designed to provide a warm and enriching experience.