GreenTree at Mt. Vernon


Memory Care

The GreenTree at Mt. Vernon is a specially designed neighborhood to serve the unique needs of individuals living with Alzheimer's disease, dementia and other forms of memory loss.

Every day we make it a goal to go above and beyond to enrich the lives of our residents. With a person-centered elder-directed model inspired by the Eden Alternative, Teepa Snow, and Naomi Feil, we create an empathetic, inclusive and kind environment that affords each individual maximum self-expression. Our care teams and our nurses are committed to delivering extraordinary care that meets the resident's physical, cognitive, social, spiritual and emotional needs.

GreenTree has a family-like atmosphere where it is particularly important to maintain connections with one another, families, and to their own identify.
Our Programs
Programming includes empathetic communication techniques to maintain self-esteem, and to attend to the basic human needs of each individual. In addition, special attention is paid to nutrition, physical, social, and cognitive stimulation. Our Music Makes Memories™ program stimulates the limbic brain helping each person maintain a sense of self and purpose. Our Tiny Stories™ project allows us to record the stories we hear each day and capture them in audio recordings. The legacy of each person is maintained. Our goal is to help each individual be the best they can be despite cognitive decline while slowing the progression of impairments.
Want to learn how to communicate with your loved one using empathetic communication? Join us for training!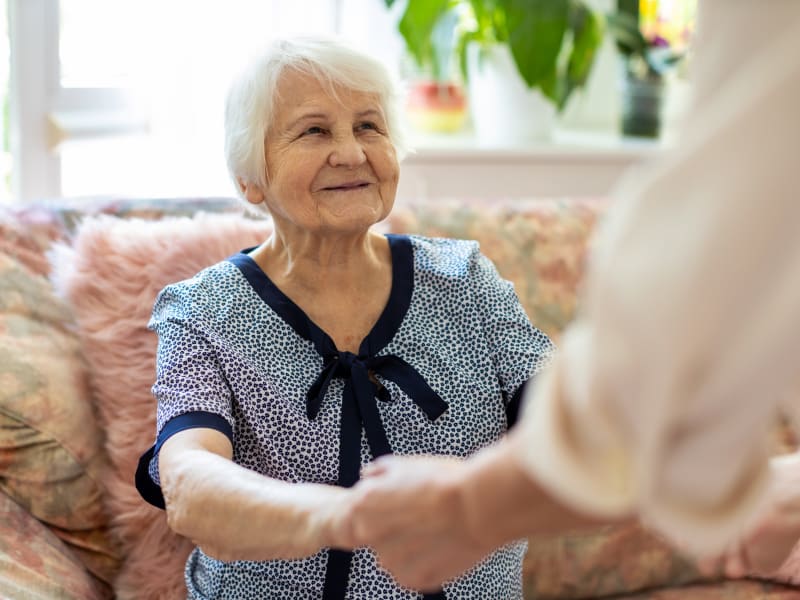 Memory Care Benefits
Benefits of a Mt. Vernon, Illinois community-based memory care setting include:
Secured entry to minimize the risk of wandering
Regular human interaction and programs to engage the memory-challenged individual in daily life, minimizing withdrawal
Nutrition, exercise, social stimulation, and support
Elder well-being monitoring and communication with family and health care providers
Freedom from caring for a loved one's daily needs, so families can focus on spending quality and joyful times together
Contact us to learn more.