News
2021 True North Living Magazines
2020 True North Living Magazines
2019 True North Living Magazines
Brochure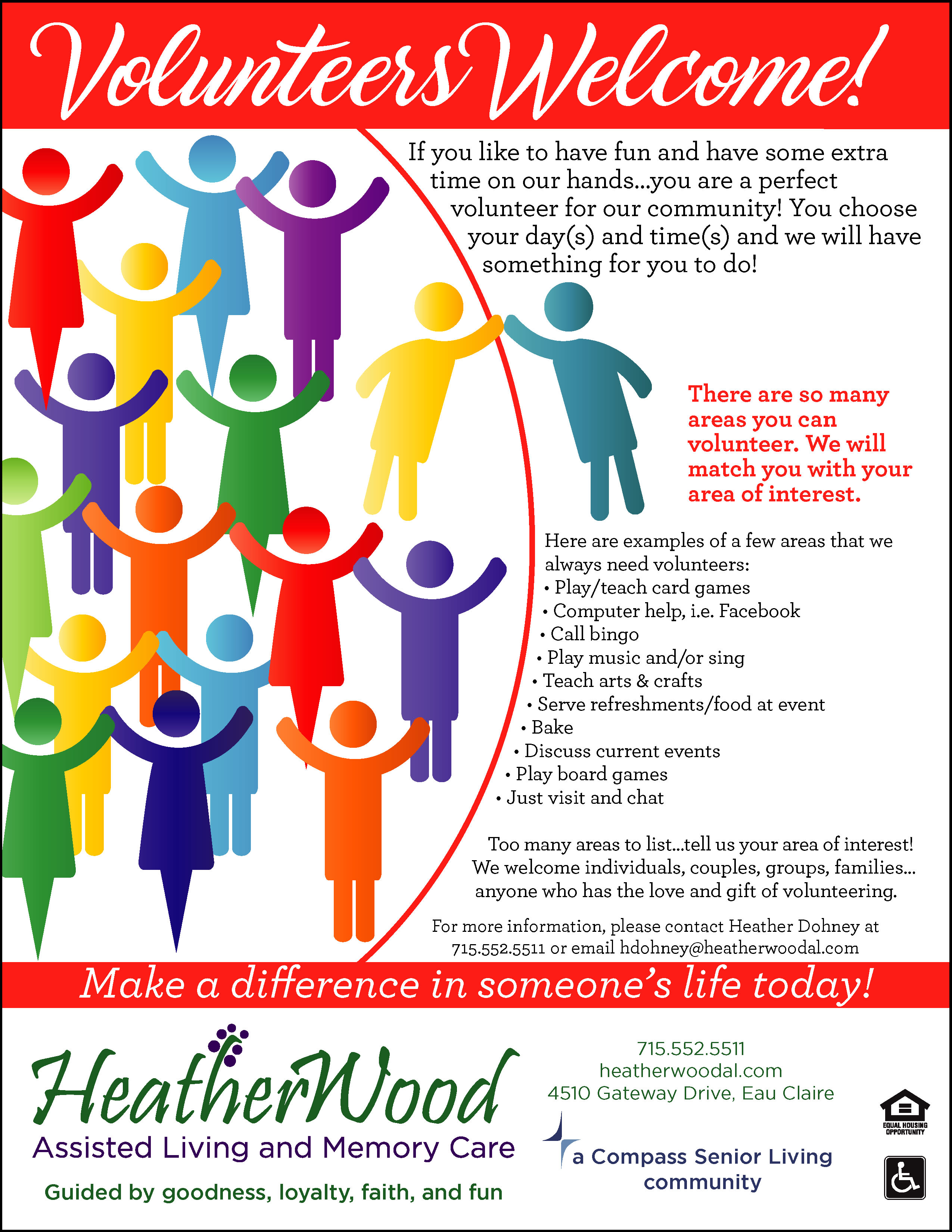 Volunteers Welcome! We welcome anyone who has the love and gift of volunteering. For more information, please contact Heather Dohney at 715.552.5511 or email her at hdohney@heatherwoodal.com.
2021 Coronavirus News
HeatherWood Assisted Living was featured on WQOW News to discuss some of the challenges during this pandemic. CLICK HERE to watch the video.
/
/