HeatherWood Assisted Living & Memory Care


Memory Care

What is memory care? Memory care, sometimes referred to as Alzheimer's care, is a residential home-like care setting designed specifically to care for those with Alzheimer's or other dementias.

The Glen at HeatherWood provides physical, emotional, social, and spiritual support for the people who live here. We also provide education and peace of mind for families who have a memory challenged loved one.

Our care team members undergo dementia-specific education, including validation and elder-directed, person centered training when learning how to provide assistance to elders with dementia.
Responsive Care
Residents' whereabouts and well-being are monitored by well-educated care team members providing 24-hour care and supervision. There is a Registered Nurse consultant on our team. Enhanced care team member-to-resident ratios allow responsive care. Services include arrangement of healthcare appointments, mobility assistance, help with dressing, standby and full assistance for showering, and personal care assistance for daily living.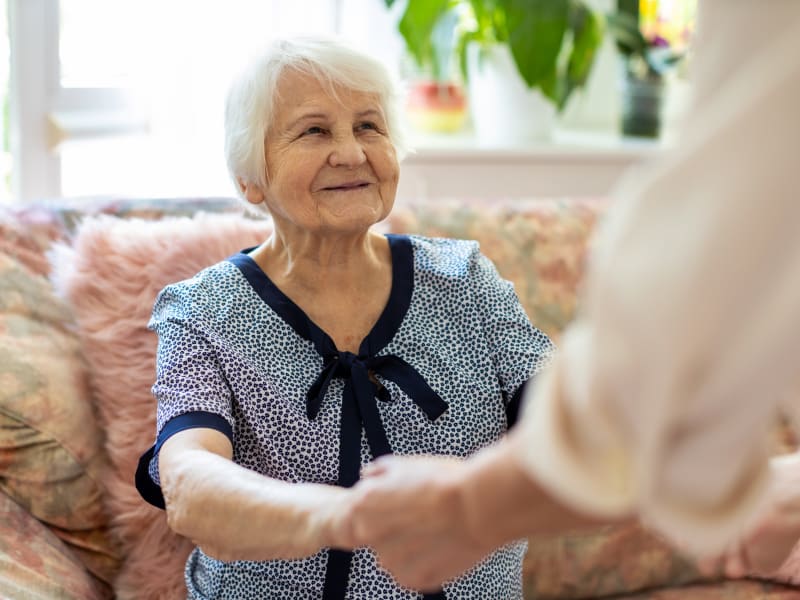 Memory Care Benefits
Benefits of our Eau Claire memory care include:
Secured house and grounds with keypad entry to minimize risk of wandering
Lovely outdoor areas to walk and sit
Person-centered, elder-directed programming including validation and The Eden Alternative®
Regular relationship building and personal one-on-one and group interaction as part of programs to engage the memory-challenged individual in daily life - minimizing withdrawal and encouraging engagement
Diet and exercise support and encouragement
Elder well-being monitoring and communication with family and health care providers
Education for families and support so you can be in relationship with your loved one and focus on spending quality and joyful times with the individual over the daily caring for their basic needs
The Glen at HeatherWood is supported by the HeatherWood Assisted Living Administrator, Assistant Administrator, Nurse, Life Enrichment Director, and Dining Services Director to develop individual growth and wellness plans to enhance life for each person living there
Please stop by and experience the warmth of HeatherWood Assisted Living & Memory Care for yourself!
HeatherWood Assisted Living & Memory Care