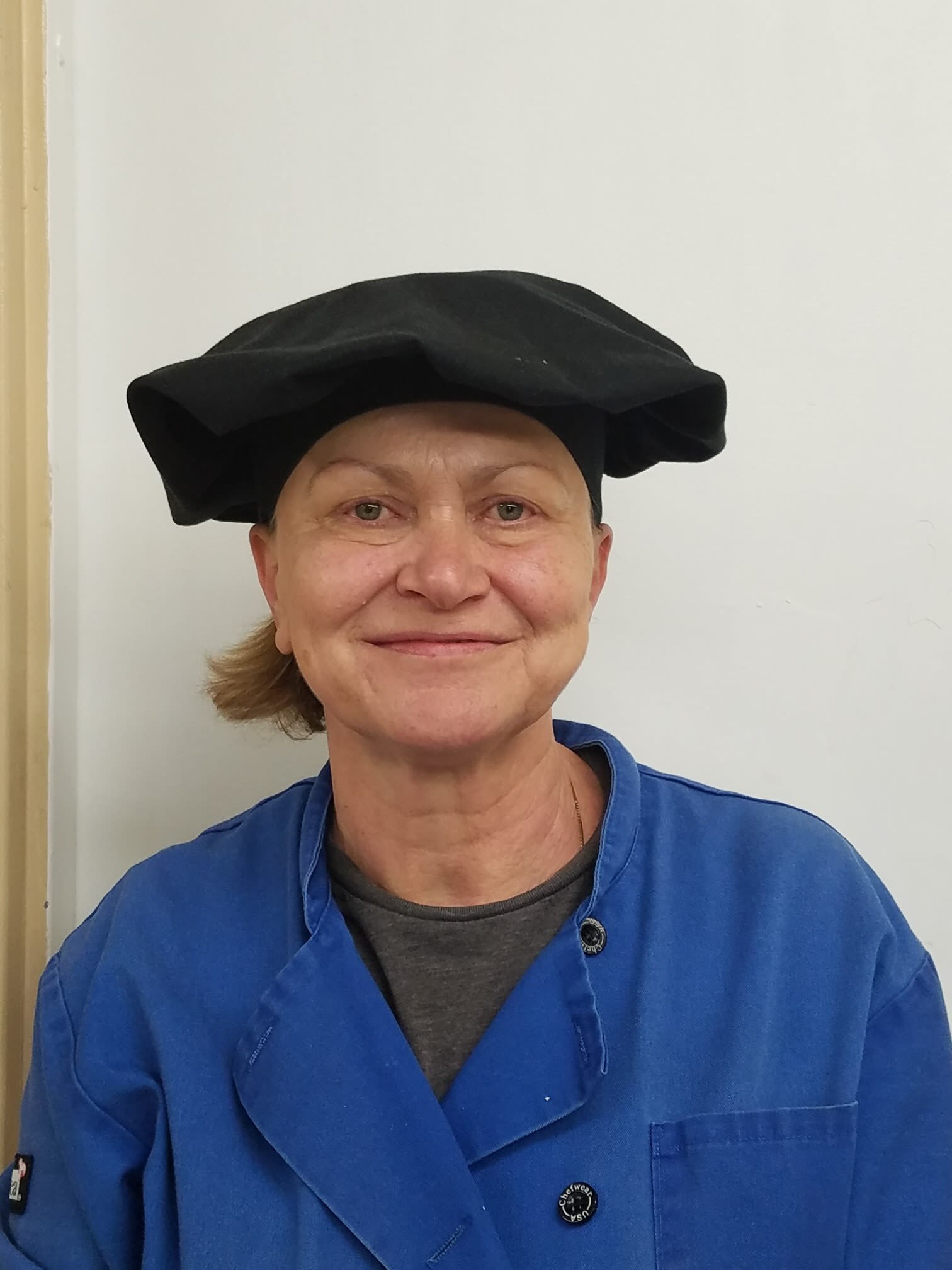 Boba Veljkovic, Dining Services Director
She was born in the former Yugoslavia. She came to the United States with her husband and two sons. Boba started working at Skyline Country Club, then found a home in assisted living. She likes to learn everything about food and different ways to make it. She enjoys spending time with her grandchildren and family. Boba's hobbies are reading and crocheting. She believes in people and loves to cook for them.
Adriana Blanton, Life Enrichment Coordinator
Adriana Blanton began work as a new Life Enrichment Coordinator at Woodland Palms in 2019. She has worked in the past as a caregiver and as a phlebotomist, and obtained an Associate in Liberal Arts degree from Pima Community College in Tucson, AZ in 2016. Her first job as an activities aide in 2013 introduced her to the importance for the elderly to be engaged in meaningful activities as much as possible in order to improve their quality of life. Since then, she has found this type of work very enjoyable and rewarding. She loves to get to know new people, to learn different things from everybody, and to make them feel included.
When at home, Adriana likes to read about different cultures, religions, and global issues. She takes care of her cat Little Lamb, and her two K9 pals ClouDee and Chops.
Sunni Knowlton, Life Enrichment Coordinator
Sunni Knowlton's background consists of several years working with a variety of populations, specializing in senior care, rehabilitation, and whole-person therapies. She is not only a practicing holistic healer, personal trainer, somatic bodyworker, life coach, and yoga specialist, but also loves facilitating therapeutic recreational activities including equine, team building, and art therapy. She enjoys working with seniors to inspire change and engagement/integration in relation to the mind-body-spirit connection. She joins Woodland Palms with over 10 years of experience working with behavioral/mental health patients as well as memory care and dementia residents. Sunni hopes to make a positive and transformative impact, bringing new initiatives and exciting programs to Woodland Palms. In her free time, she enjoys being amongst and making new friends, participating in volunteer/growth opportunities, engaging in musical & social events, dancing and movement, and so much more. She has a passion for adventure, new experiences, great conversation, travel and culture, enriching the soul, personal and spiritual growth, and being present in the mystery of life unfolding! One of her favorite quotes to live by is "Be the Change You Wish to See In the World."