Welcome to Sun Oak Senior Living
Sun Oak Senior Living is located in beautiful Citrus Heights where the Sacramento Valley meets the rolling Sierra Nevada foothills. We are just a short drive from Sacramento in a residential neighborhood. Adjacent to our comfortable and well-appointed community are walking trails where you'll see wildlife!
We provide assisted living and memory care services for elders from meal preparation and social activities to Alzheimer's and family support. We believe in person-centered and elder-directed care. We warmly welcome you to experience the good people who live and work in our senior living community. Our team believes if you do the right thing, the right things happen. You will hear lots of laughter and giggles!
At Sun Oak Senior Living in Citrus Heights, California, we encourage:
you or your loved one to be independent when possible.
to maintain your community contacts.
to expand your horizons by sharing your talents, continuing to learn, and exploring the opportunity to try new things.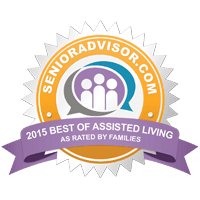 a Compass Senior Living community
Passion and Commitment
We provide wellness services and life enrichment opportunities to maintain or improve the capabilities of each resident – with the emphasis on abilities rather than disabilities. We warmly welcome you to experience the good people who live and work here and their loyalty and dedication to the greater good.