Aspen Valley Senior Living


Assisted Living

Tailored For You, When You Need It

Personalized programming placing an emphasis on resident strengths sets Aspen Valley apart. Whether assistance is required only occasionally, or throughout the day, with your input, we will design a plan that will address your unique needs. Our resident centered specialty programs have been created with built in flexibility to allow for personalization of your specific needs and desires.
Benefits of Assisted Living Include:
Tailoring of services to the individual needs of the elder
Maintenance of an elder's lifestyle and connection to the greater community (assistance with transportation, shopping, recreation, and volunteerism are just a few examples)
Programs designed to keep an elder active and engaged in life and their surroundings
Affordable alternative to the high-cost of in-home care and nursing homes
Extended 'family' to care and watch out for the elder's safety and well-being
Help prevent major disasters that sometimes happen when elders live alone
Monitoring of health and general well-being changes
A growth and wellness plan is created in partnership with you to discuss which services will meet your needs.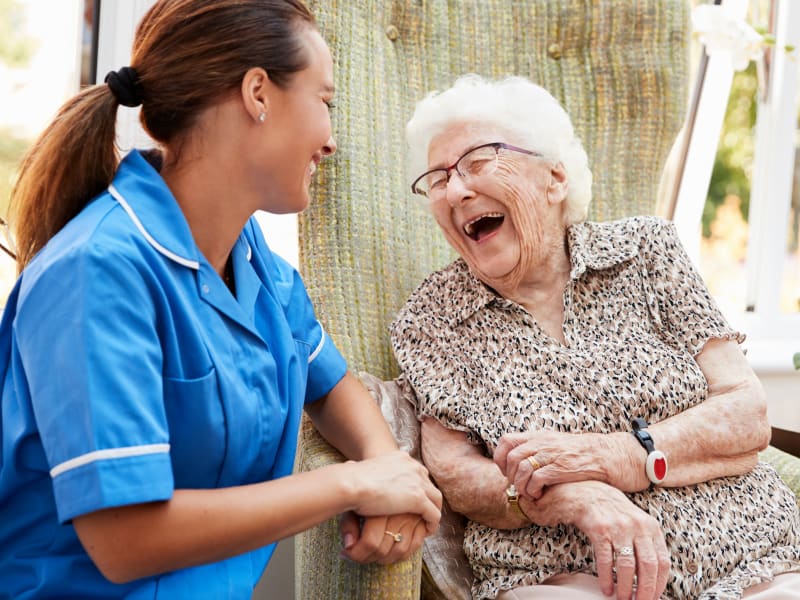 Based on Your Care
Assisted living is designed for assistance only when you need it. Level of care services are based on your care needs for things such as:
Medication assistance
Assistance with dressing
Continence care
Assistance with mobility
And more!
Aspen Valley Senior Living