Our Team
We have a great team at Aspen Valley - A Senior Living Community. Stop by anytime so we can connect in person. We would love to meet you!
If you are looking for a fantastic place to work, go to our join our team page to learn more.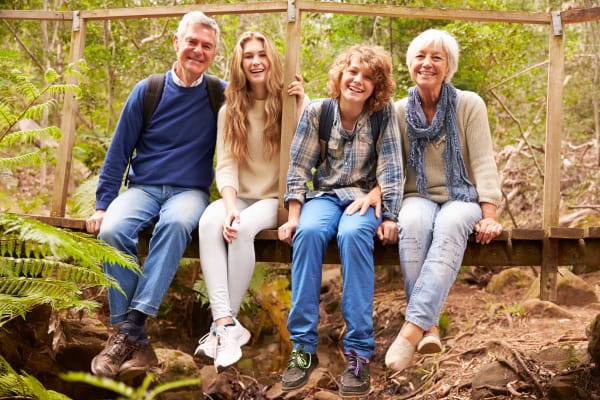 Ryan Jenkins – Administrator
---
Ryan Jenkins, literally grew up around assisted living since he was 10 years old. He has had more adopted grandmas and grandpas than anyone on the planet. Ryan has worked just about every position in assisted living, from dishwasher to executive director. Key qualities of any successful administrator, is to have a heightened sense of awareness in the community, be proactive and acting on priorities, and the most important quality of all; being a compassionate and caring person. Ryan epitomizes these qualities and he is a blessing to the community as their Administrator.
Andrea Korn – Community Relations Director and Life Enrichment Coordinator
---
Andrea was raised in Boise, Idaho from the time she was 3 years old. After graduating from Boise State University in 2011, she worked in retail management for several years until she began a career with a faith-based youth organization. For several years she spent her time going to high school football games, chaperoning school dances, and mentoring young people. As it turns out, all that time spent with teenagers set her up for great success in senior care since members of the elder generation are really just kids at heart! Andrea came to Aspen Valley with little experience in elder care, but her passion for people, love of laughter, and commitment to silliness made her a great fit in our community.
When she's not putting on a cooking show, hosting happy hour, or calling BINGO at Aspen Valley, Andrea teaches and performs comedy improv at a local comedy venue. She loves spending time with her family, eating good food, and playing board games with friends. She is a self-professed "Plant Lady," and loves caring for her plants and buying new ones whenever she gets a chance. She wholeheartedly believes there is no such thing as too many plants!
Andrea loves the creativity and fun that comes with her job at Aspen Valley and looks forward to building relationships with residents every day. "I love working in a career where I get to bring fun, laughter, and love to my elderly friends every single day."
Jackie Kan - Business Service Director
---
Since graduating high school, Jackie has always wanted to be a part of the medical field. She graduated as a medical assistant in 2013 working in family practices. She was able to expand her knowledge as a caregiver in 2014 and has seen the compassion within this field. It was becoming friends with a special mentor that helped her decide to make a career out of caring for others. Outside of Aspen Valley, Jackie owns a photography business that specializes in family portraits and weddings. She loves spending time with her family, her partner Orlando, and her dog named Lady Buttons. Jackie is also a dual citizen and owns a home in Thailand to which she gets to travel once a year.
Terri Korn - Health and Wellness Director
---
Terri was born in Tuscaloosa, Alabama and grew up on the sugar white beaches of the Florida panhandle. She moved to Boise, Idaho with her husband, David and her daughter, Andrea in 1990. Having a B.S. in Marketing, she worked in retail management until 1992 when she had her second daughter, Shelby. When several family illnesses occurred in which Terri felt she could offer loving support and care where she properly trained, she decided to go back to school to pursue a degree in nursing. She graduated from Boise State University in 2005 and began her diverse nursing career. Terri has cared for individuals as a Level I Trauma ICU nurse, House Supervisor and ICU nurse in LTAC, PACU nurse, school nurse in Japan, and Director of Case Management.
When she spotted a sign on the side of the road that read "Aspen Valley Senior Living Coming Soon," she immediately called up the owner and asked if they would be needing a nurse. She was brought on as the Health Services Director and served each and every Aspen Valley resident as they made their way through our doors. Our community filled rapidly, and Terri worked tirelessly to ensure every resident and their family members were well taken care of and given a personal touch of care. Terri semi-retired in 2020, but still remains at Aspen Valley in a part time capacity overseeing the Health and Wellness department.
When she's not caring for residents at Aspen Valley, Terri enjoys mountain biking in the Boise foothills, spending time with her daughters, and playing with her grand-dog, Ruthie. She is an avid sunbather and strongly believes that "The cure for anything is saltwater—sweat, tears, or the sea." If she's not in Boise, you will most likely find her on a beach somewhere soaking up the sun.
Jon Gardner - Dining Services Director
---
Jon Gardner is our Dining Services Director and has been with Aspen Valley since the facility opened in Spring 2019. He loves providing high quality Food and Dining Services to our residents and being able to lead such an incredible Dietary Team.
Prior to coming onboard with Aspen Valley, Jon worked as an Operations and Production Manager at St. Luke's Meridian Medical Center. Along with his experience as a Chef, Jon is a Certified Dietary Manager, Serve Safe Manager, and Proctor with 30 plus years of experience in Foodservice and Hospitality. He has held a variety of positions from Executive Chef to Operations Manager and has experience in a wide variety of venues ranging from Bistros, Fine Dining Establishments, Country Clubs, and Hospitals. One of the most interesting was as Executive Chef for a Sorority on the University of Florida campus!
In his spare time, Jon enjoys spending time with his wife Lena. Together they enjoy traveling, spending time with nature and entertaining their two furry babies (Rat Terries) Teddy and Janie. He also enjoys drumming and making noise with his musical friends in the garage. His quieter hobbies include studies in history, arts, and cinema.