Our Team
We have a great team at Aspen Valley - A Senior Living Community. Stop by anytime so we can connect in person. We would love to meet you!
If you are looking for a fantastic place to work, go to our join our team page to learn more.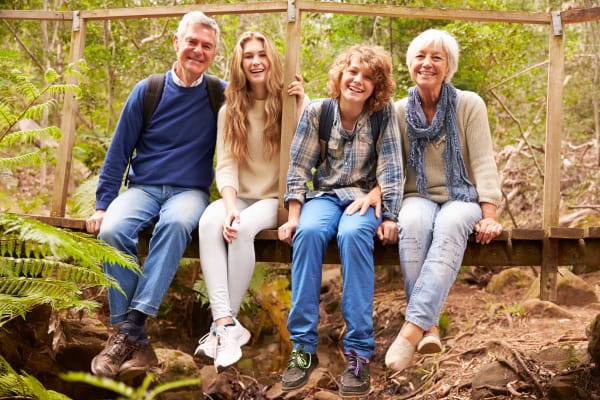 Jackie Kan - Administrator
---
Jackie was born and raised in Hayward, California. Growing up her family owned a coffee shop, so she started working at a very young age. Jackie and her older brother would always jump in to help mom and dad when needed around the coffee shop. 
In 2004, her family sold the coffee shop and in 2006 relocated to Boise, Idaho. Jackie finished high school in Boise and went on to college and received her certification in Medical Assisting in 2013. From then she had the opportunity to work for family practices, expanding her knowledge the best she can. In 2015, she started her field in caregiving. Jackie is a very compassionate person that cares about the people. She is always willing to help and coach others to become a better version of themselves and watch people succeed. 
Outside of Aspen Valley, Jackie loves spending time her fiancé and her dog. Her hobbies are photography, football season (GO NINERS!) and traveling. Jackie travels about once every year back to her parents hometown in Thailand where she has her home her father had left her. She is inspired by the one thing her father always told her, and that is to Keep Moving Forward.
Tiffany Burton, Concierge
---
Tiffany was born in Mountain Home, ID and was raised in Boise, ID. She grew up on farmland most of her life and loves being outdoors with her family. She began her caregiving career in 2011 and has had the compassion and heart for seniors ever since. "It's in my nature to be a caregiver", she says.
Tiffany has worked in nearly every department here at Aspen Valley: housekeeping, caregiving, maintenance, dining services, and she is now our concierge. Tiffany is passionate about her residents and will care for them the best to her ability. It is her happy voice that you will hear when calling the community and her bubbly personality you will encounter when coming for a visit. When Tiffany is not caring for the residents at Aspen Valley, she is caring for her 3 children: Lily, Arabella, and Ryker and her dog Fiona Mae.
Andrea Korn – Community Relations Director
---
Andrea was born in Pensacola, Florida, but was raised in Boise, Idaho from the time she was 3 years old. After graduating from Boise State University in 2011, she worked in retail management for several years until she began a career with a faith-based youth organization. For several years she spent her time going to high school football games, chaperoning school dances, and mentoring young people struggling through the craziness that is adolescence. As it turns out, all that time spent with teenagers set her up for great success in senior care since members of the elder generation are really just kids at heart! Andrea came to Aspen Valley with little experience in elder care, but her passion for people, love of laughter, and commitment to silliness made her a great fit in our community. She began her time with us as in 2019 as the Life Enrichment Coordinator and has transitioned into the role of Community Relations Director as of January 2021.
When she's not showing off the community to prospective family members, giving tours or laughing with residents, Andrea teaches and performs comedy improv at a local comedy venue. She loves spending time with her family, eating good food, reading, and playing board games with friends. She is a self-professed "Plant Lady," and loves caring for her plants and buying new ones whenever she gets a chance. There is no such thing as too many plants!
Andrea loves the creativity and fun that comes with her job and takes pride in helping individuals and their families find the assistance they need in a community they can call home.
Monica DeLand, Wellness Director
---
Monica was born in Korea but grew up in Hawaii in a military family. She accomplished her Medical Assistant Certification in Hawaii and after moving to Idaho in 2014, she began studying for her nursing degree. She received her LPN in 2016 and began working for the Idaho Department of Corrections. After a few years there, Monica transitioned to work at the juvenile correction center where she continued to grow in her nursing skills and had the opportunity to gain experience in the psychiatric clinic. Her desire to continue to grow as a nurse and work with different people has led her to a career in assisted living. Her diverse skills and experience working with a variety of individuals makes her a great addition to the team here at Aspen Valley.
When she is not working, she can be found spending time with her 3 children: Ricky, Rhian, and Peyton.
Lauren Tipton, Oversight Registered Nurse
---
Lauren Tipton is the oversight RN here at Aspen Valley Senior Living. She started her healthcare career in 2010 as a phlebotomist in Austin, Texas. She then moved to South Carolina where she became a medical assistant. In 2017, she received her LPN license here in Boise, Idaho at Carrington College and continued on to achieve her RN in 2020. She is still in school and currently working toward her master's degree in Nursing Leadership at Western Governors University.
Aside from her career in nursing, her three daughters, keep her very busy! They spend most of their time exploring the outdoors and enjoying the beautiful wilderness Idaho has to offer. Lauren is so excited to be a part of the Aspen Valley family and looks forward to growing with our community and serving and caring for our wonderful residents.
Orlando Gamboa, Dining Services Supervisor
---
Born and raised in Los Angeles, California, Orlando grew up surrounded by a big family and what do big families like to do? EAT! Orlando found his passion for cooking at a young age. Always helping in the kitchen and excited about learning, cooking, and tasting new foods. In 2006, Orlando relocated to Nampa, ID to which he started his career in assisted living communities. His diverse work ethic and ability to learn got him a Medical Assistant Certification and Assistance with Medication Certification. Orlando also went on to experience fine dining and was able to explore many different cultures food like Asian, European, Mediterranean, and Spanish Cuisines. The residents love all the creativity he brings to his cooking.
When he is not cooking for the residents he is usually cooking at home for his family and spending time with his dog, Lady Buttons.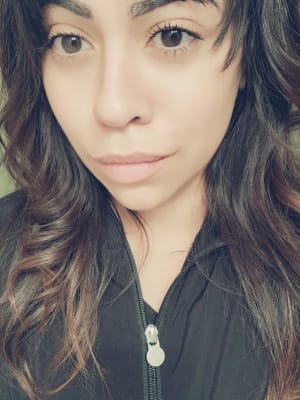 Tara Viscarra, Life Enrichment Coordinator
---
Tara was born in California and moved to Idaho in 2018. She has two wonderful daughters and recently got engaged this past Easter. It was such a surprise! She has a dog, cat, and a fish, and if she could have more animals, she totally would! Tara is very passionate about music, and singing is something that keeps her going even through the hard days. During her down time, she's even learning how to play the ukulele!
She is currently enrolled in school full time pursuing her certification as a Medical Assistant. Tara is a very outgoing and energetic person with a big heart. She is even a bit of a thrill seeker and is always up to the challenge of trying something new. She started at Aspen Valley as a caregiver and her compassionate and fun-loving nature brought so much joy and life to our residents and our community. Tara loves to have fun and her passion for the residents at Aspen Valley makes her a perfect fit as our Life Enrichment Coordinator.