Lakeland Senior Living


Assisted Living

Tailored For You, When You Need It

What is assisted living? Many seniors decide to join us at Lakeland because they want to enjoy the benefits of being connected to others in a place where there is a common desire to grow and learn and make a difference. You'll enjoy the opportunities of a social environment while staying as independent as you would like or are able. When you need assistance, you have a support system and team that already knows you, your preferences, and your personality—and you know them!

At Lakeland Senior Living, be prepared to open your heart, expand your mind, liberate your soul and deepen your life's journey—all in a supportive community.
Benefits of Eagle Point, Oregon, assisted living include:
3 delicious meals a day and snacks
Weekly housekeeping
24/7 security
Assistance with needs of daily living (including help with dressing, bathing, medication management, mobility assistance, and more!)
Vibrant Life Enrichment and social programs designed to keep you active and engaged in life and your surroundings
Tailoring of services to the individual needs of each person
Maintenance of your lifestyle and connection to the greater community (assistance with transportation, shopping, recreation, and volunteerism are just a few examples)
Extended 'family' to care and watch out for each person's safety and well-being
Regular communication with long-distance family members
Help prevent major disasters that sometimes happen when people live alone
Monitoring of health and general well-being
A "Growth and Wellness Plan" is created in partnership with you to discuss which services will meet your needs
We are pet friendly!
Schedule a visit to experience the community itself!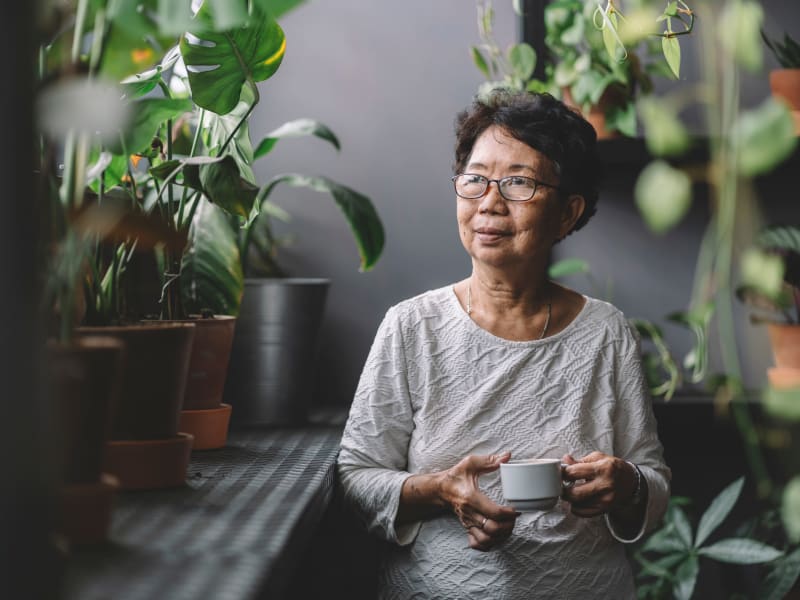 Based on Your Care
Assisted living is designed for assistance only when you need it. Level of care services are based on your care needs for things such as:
Medication assistance
Assistance with dressing
Continence care
Assistance with mobility
And more!