The Evergreen Senior Living Team
We have a great team at the Evergreen Senior Living Campus of Care. Contact us anytime. We would love to meet you.
Debby Johannes, Administrator
Debby has been involved in the senior health care industry since 2008. Compass' core values of goodness, loyalty, faith and fun is what drew Debby to the Evergreen community and company. Previously she was the Business Office Manager, Human Resource Manager, and Executive Director for a 79-resident memory care community. After that, she became the Executive Director for a 70-resident assisted living, independent living and memory care community.
Debby is passionate about the work she does and feels it is an honor to spend time daily with this remarkable and resilient generation! Daily, Debby is reminded of how blessed she is on her journey, being surrounded by a team of dedicated, compassionate, loving people who give selflessly every day to bring joy and meaning to the lives of our seniors.
In Debby's free time, she loves to travel with her husband, walk her Greyhound dog Joe, spend time with any of her 22 grandchildren, and enjoy nature by going hiking or biking.
Heather Martinez, Business Office Director
Heather Martinez is a compassionate leader, bringing with her over 18 years of experience working in the senior living industry. She has worked specifically at the Eugene campus since 2006, and knows all our residents by name. She started here as a caregiver, then became a Med Tech, a Resident Care Coordinator, and finally Assistant Administrator where she has been in that position for 9 years.
Heather has three kids, two daughters and a son. When she is not on the Eugene Campus, her family can be found on the field or in the courts, since sports are a huge part of her children's life. Her family loves to watch and play football, basketball and softball.
Brandie McCune, Community Relations Director
Brandie comes to us with over 12 years of combined experience in property management and marketing. While growing up, she always had a heart for seniors and often turned to them as a young person for direction. Even now she values her elders and what can be gleaned from them and finds it rewarding in assisting seniors on this journey to improve the quality of their lives. Brandie has lived in Lane County for the past 21 years with her husband and their beautiful daughter, Chloe. They enjoy worshipping in church together, singing and playing music. She centers her life around God and finds great comfort in knowing that He knows the plans for our lives, and his thoughts towards us are good, to give us a hope and a future (Jeremiah 29:11).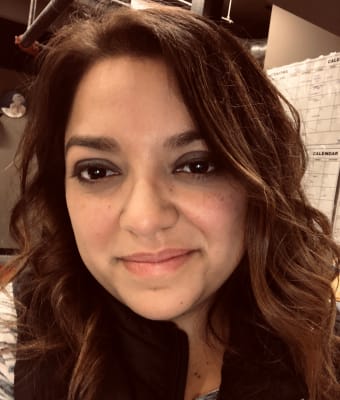 Lauren Crawford, Community Relations Coordinator 
Lauren has always had a heart to help people. She has helped take care of her grandmother for many years and has enjoyed working with seniors in other aspects of her life. Lauren, her husband, and their two dogs recently relocated to Oregon from Artesia, New Mexico. She has a BA in directing and playwriting from San Francisco State University. Since 2011, she was able to use her degree while working for the Artesia Arts Council at the Ocotillo Performing Arts Center where she was the Education Director and managed the company's digital marketing endeavors. This position allowed her to work with large groups in the community; young and old. While working in the arts she was able to branch out to working at her local senior center and with underprivileged youth. She is thrilled to be the Community Relations Coordinator and learning all about the residents, the campus, and the community.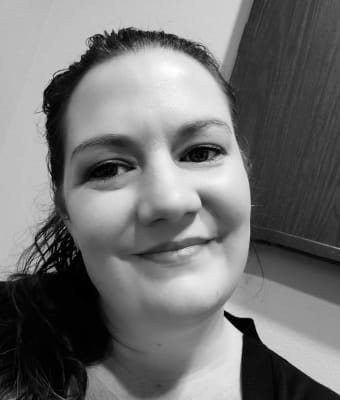 Lindsey Robbins, Wellness Director, RN
Lindsey Robbins has always had a servant's heart. She has forged her way through her life trying to find the best fit for her to best serve others. In her youth, she was a professional nanny and although she knew that she loved children she knew it was time for a change. In 2007, she joined the US Air Force and became a Medical Technician. Lindsey was stationed in England and worked in the hospital starting out in the OB/GYN but then transitioned to the Multi-Services Unit when she became very skilled in in-hospital care needs.
At the end of Lindsey's 4-year term, she knew she wanted to grow her medical skills and decided not to re-enlist but instead to use her GI Bill to become a nurse. She graduated from Lane Community College Nursing program in 2017. In an odd twist of fate, she had her eyes opened to a new type of nursing and landed a job as the Director of Nursing at a large (72 bed) memory care community. She has spent several years there, developing bonds with residents, families, and staff. While working there she continued her studies at Northwest Christian University and obtained her Bachelor's Degree in Nursing in December of 2019.
Despite her love for her community Lindsey wanted to expand her knowledge base further, try something new, and was drawn to Compass Senior Living's values of being guided by goodness, loyalty, faith, and fun. So, Lindsey joined the Evergreen Senior Living Team. When not at work Lindsey spends her time with her husband and kiddos. She finds cleaning and organizing to be a huge stress relief, but also enjoys traveling, music, and the occasional binge-watch of TV shows.
Angela Evans, LPN Wellness Coordinator
Angela Evans has always had the passion to help and serve others. Her dream has always been to be a nurse; however, life took a different path for her and she became a stay at home mom to raise her three children. During that time Angela was a leader in her church serving in the children's church and began working for the church school. She worked in various areas of the school including administration and teaching K-8th grade students and working as an advocate for higher education in low income communities. She graduated in 2017 from nursing school in California. Angela decided to start her career as a nurse here in Eugene Oregon to be close to her oldest daughter and grandchild. Angela has found a great honor in serving the senior community. "They have such a history and so many life lessons to teach us." Joel 2:28 – "I will pour out My Spirit on all flesh; then your sons and your daughters will prophesy, your old men will dream dreams, and your young men will see visions."

When Angela is not working you will find her enjoying life with her husband and spending time with her three children and two granddaughters. Angela loves the sun, she loves hiking, and she loves the water.
Zachary Marshall, Dining Services Director
Zach has worked in the food industry most of his life. He started working in kitchens at a young age and fell in love with the work. He has worked in many kitchens around the Eugene area including two other retirement facilities and restaurants. He has a passion for creating and does everything he can to let that passion show through in his cooking.
Though cooking is not the only passion that he has. He loves playing and performing many different styles of music. He started playing the drums at a very young age and it stuck. He attended Lane Community College and University of Oregon for Music Performance. He now plays a plethora of instruments daily and continues to grow his musical talents.
Amy Gilman, Life Enrichment Director
Amy is an outgoing, happy person that loves to engage in fun activities at all levels and ages. She feels it is extremely important for having connections. While working as a Youth Director for a local church she engaged youth as mentors to the younger ones. She engaged the older ones in the congregation in mentoring and joining in on events with the younger ones. It takes a village for all of us in our life journey. Amy is excited and motivated to be the best person possible for our residents.
Amy went to Northwest Christian College, is married and has three children and a chocolate Labrador Retriever. As a family, they enjoy going camping, kayaking, hiking and watching the Oregon Ducks. Amy also enjoys her Diet Pepsi and Lattes to keep her going.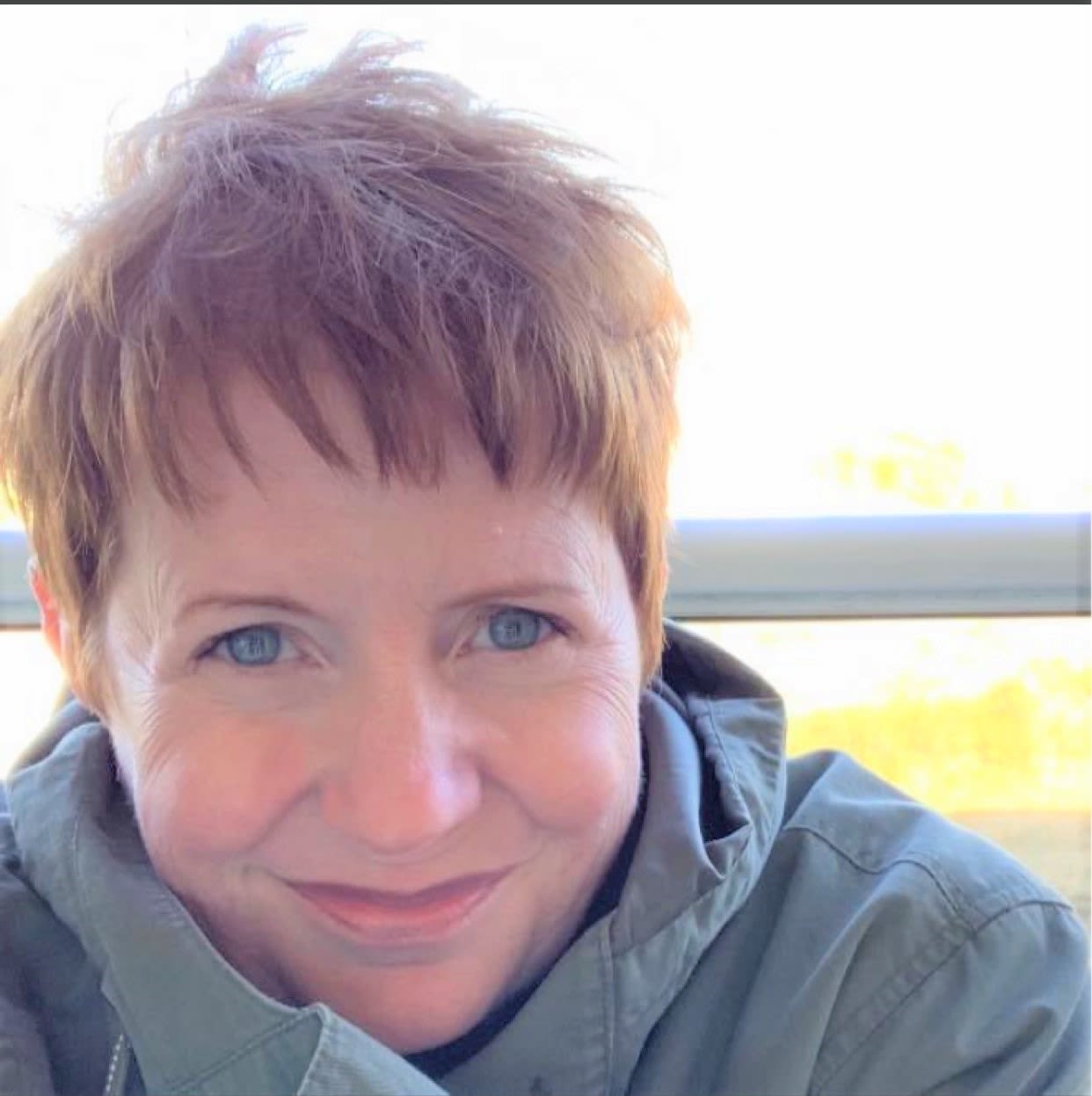 Suzanne Jagger, Life Enrichment Coordinator, Independent Living
Suzanne is truly an all-ages people person! When she lived in Boise, she cherished her years working with kids of all ages at a childcare center, and also as a Sunday school teacher. Volunteering for Meals on Wheels made her realize the importance of social interaction and fellowship with lonely, isolated senior citizens. She lives by the motto that, "A stranger is a friend you haven't met yet."
After earning her BS in Criminal Justice from Boise State University, she was ready to make a difference in the prison system. After her infamous question: "Do we make cupcakes for the inmates' birthdays?", she realized that she was too nice for the criminal justice system and began her volunteer work at a hospice.
She and her family moved to Oregon in 2017 for one reason... the ocean! She is a diehard Boise State Bronco fan but will happily cheer for the Ducks (as long as they aren't playing against her Broncos). She and her husband have three sons and a fat old dog named Badger or aka Kenny Doggins.