Our Team
We have a great team at Meadowlark Senior Living. Check back soon to get to know them and come meet them in person.
Samantha Fauvor - Assistant Administrator 
---
Samantha began as a caregiver here at Meadowlark and has worked in assisted living communities since 2012. She is a mother and loves to spend my time with her family. Samantha also loves spending time outdoors and traveling any chance that she gets to visit new places.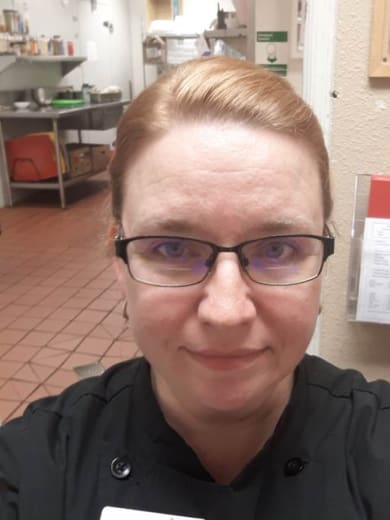 Holly Lehwald - Dining Services Director 
---
Holly has been cooking and baking professionally since the 1980s.
She has enjoyed expanding her education through various colleges and universities including Chemeketa Community College, studying nutrition and nursing. Holly also attended Linn Benton Community College for their Culinary Arts & Advanced Baking Program and North Dakota University where she became a Certified Dietary Manager.
Holly's passion has always been working in a kitchen cooking and baking. As a child, she loved coming home after school and climbing up on a chair to help her mom make dinner for the family. Now Holly can come to work every day and do what she enjoys most.
Andrew Huddleston, Maintenance Director
---
Andrew is father to three girls and a husband to his wife. He is a highly driven person and coaches' boys' basketball when he is not at Meadowlark Senior Living. Andrew has been working in property management, construction and maintenance the majority of his career. His interests include all types of recreational fun such as camping, boats and dirt bikes. Andrew also enjoys working in real estate and spending time with his family and pets whenever he gets the opportunity to do so.