Our Team
We have a great team at Heron Pointe Senior Living. Stop By anytime so we can connect in person. We would love to meet you.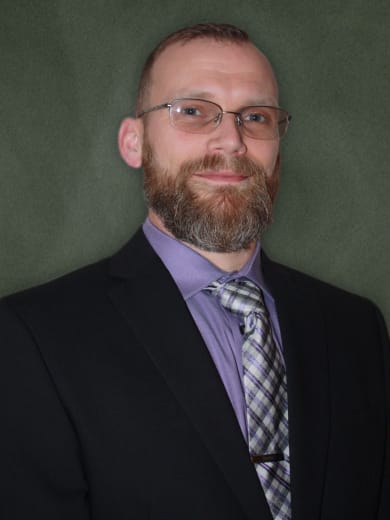 Skyler Banta, Administrator
---
Skyler began his professional career as a business consultant. He later became a project manager at a local engineering firm. While attending Oregon State University he worked at the Boys & Girls Club managing the youth fitness program. After graduation, Skyler began his career in the fitness industry. As a personal trainer, his work centered on those who were recovering from injuries or surgical procedures. Later, he moved into management culminating as a regional manager overseeing facilities in multiple states. His desire to get back to his roots working directly with people has led him to Heron Pointe.
Skyler was born and raised in Oregon and enjoys spending his free time exploring its natural wonders. He and his girlfriend, along with their dog Loki, are often found outside; hiking, camping, whitewater rafting, or hunting. When he is home; Skyler is usually preparing large, family meals in the kitchen or out on the grill. He enjoys frequent visits from his two adult daughters. Skyler's entire family lives in Oregon, including his two brothers and sister.
Kathryn Endecott, Business Office Coordinator
---
Kathryn Endecott has been an Associate of Heron Pointe since 2013, the second time around. The first time she started in 2006 being trained in multiple departments including Care Giving, Life Enrichment and Administrator Assistant. On her off time, she enjoys spending time with her husband and grandchildren camping, fishing and hunting.
For Education she did 1 year of Elementary Education in Missoula Montana and 1 year of Municipal Accounting at OSU in Corvallis Oregon. She has owned her own logging company and has always enjoyed working with numbers since junior high school while working with her step mom sharing an office at Independence Machine that her dad and grandpa owned.
Hannah Gallardo – Community Relations Coordinator
---
Hannah joined our team originally as a caregiver and medication aid. After less than a year here at our community, Hannah was promoted to becoming our Community Relations Coordinator. Her past work experiences include memory care, in-home caregiving, and assisted living. Hannah intends to use her past experiences in care to further promote person-centered care and ensure that our community is promoting our core values. 
Hannah is also a Western Oregon University student and has finished her pre-nursing program and currently finishing her Community Health degree and Gerontology program. She is getting married June of 2021 to her high school sweetheart, Anthony. They enjoy traveling together and spending their free time with friends and their two dogs.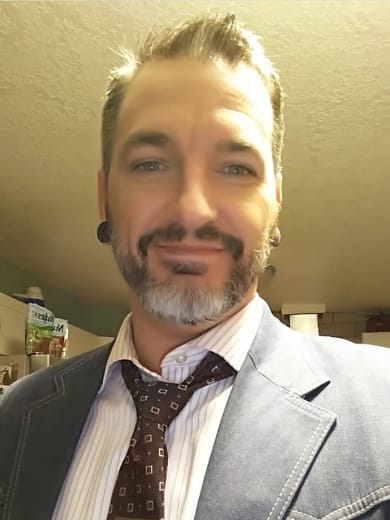 Vernon Reck – Wellness Director
---
Vernon has been a registered nurse since 2012. Prior to nursing Vernon worked in the circuit board manufacturing industry for fourteen years making computer chips for various tech companies around the world. Ultimately, his desire to serve others gave him the push to go back to school to pursue his RN degree. Vernon enjoys spending time with the older adult population. He is an advocate for aging in place. He believes there is nothing better than caring for folks in their own home. Vernon has worked in skilled nursing, memory care, assisted living, and briefly served as an independent contractor early in his nursing career as an examiner for life insurance policies. Over the years he has found his passion is caring for those in assisted living and memory care environments.
Vernon is a native Oregonian. He grew up in the Oregon City area. He loves family time with his wife, two small children, and his dog Crosby. On his off time, he enjoys family time at the beach, BBQ's, camping, car shows, woodworking, and home projects. He has five brothers and seven sisters. Four of his siblings live in Oregon while most of them live in Texas. He has one brother who lives in Washington and another brother who lives in Kansas. He loves to laugh, tell jokes, and work hard all at the same time.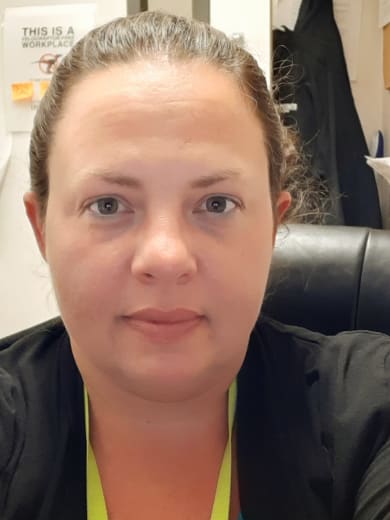 Nichelle Azevedo - Dining Services Director
---
I joined Heron Pointe Senior Living in 2016. I learned to cook great home cooked meals for large groups from my mother over 25 years ago and have loved being in the kitchen ever since. I love to make my residents their favorite comfort food. Nothing is better than having them come to me after and say, "Can we have that every week?!" I also really enjoy having my weekly "menu chat" with my residents. We have a great time discussing food, recipes and they help me plan the menus and holiday dining events.
Arcelia Henscheid – Life Enrichment Director
---
Arcelia is the first generation in her family to grow up in Oregon, and was raised in Falls City. It was the only school she ever attended and considers herself a small town gal! Arcelia enjoys adventuring in the woods, finding new swimming spots and places to explore. She would also love to get more into hiking and find more hobbies in nature. Arcelia is the mother to a little girl who is a social butterfly a lot like her mom. She was a stay at home mom with her for just over 2 years and began working for Heron Pointe as a Care Partner in September 2019. Arcelia worked full time and truly enjoyed growing a relationship with those she cared for. In April of 2021, Arcelia was promoted to the Life Enrichment Coordinator. "I love my position as it gives me the opportunity to help my community grow, as well as teaches me personal skills I didn't know I needed."