Our Team
We have a great team at Heron Pointe Senior Living. Stop By anytime so we can connect in person. We would love to meet you. 
Amy Hynes, Administrator
---
Amy began her career as a CNA fresh out of high school. Over the years she would work towards her goal of becoming an Administrator. With Senior Living, Amy has found a passion that she could not walk away from. Since becoming an Administrator, she has discovered that she gets the best of both worlds, helping Seniors feel good while mentoring associates to continue to grow to the best caregiver they can become. She loves Senior Living because of the people she serves and enjoys making her Residents smile, especially during challenged times when a smile is needed the most.
On her off time, Amy can always be found with family because that has been one of her most valued focuses in life. Between her young adult son beginning his own life, her teenager playing on a competitive travel volleyball team, and her siblings, weekends can stay busy. Amy is one of five children and although they are all very close, she has an older sister and a younger brother in Oregon. When the weather (or volleyball) allows, you can find them on the rivers or the lakes. This is where Amy resets herself enjoying nature, wildlife, and fresh air, while being surrounded by loved ones. Otherwise, she is getting together with these same people for good food, fun games, and a relaxing time on the porch or at the dining room table.
Nichole Elliott – Community Relations Director
---
I was born in Sacramento, California, but I have spent most of my life living throughout Oregon. My husband and I have two fur babies, and enjoy exploring the Willamette Valley through camping, hiking, and going to the lake with our kayaks.
I have a Bachelor's degree in Applied Psychology and a Master's of Business Administration. In the decade that I have been working in customer service, I have worked in various roles in the healthcare industry and assisting seniors, culminating in my position here. I started my journey with Heron Pointe in April 2019, and I am looking forward to growing with the family and seeing where my travels continue to take me. In my role as Community Relations Director, I enjoy helping seniors find their forever home and working as a resource for my community.
Kathryn Endecott, Business Office Coordinator
---
Kathryn Endecott has been an Associate of Heron Pointe since 2013, the second time around. The first time she started in 2006 being trained in multiple departments including Care Giving, Life Enrichment and Administrator Assistant. On her off time, she enjoys spending time with her husband and grandchildren camping, fishing and hunting.
For Education she did 1 year of Elementary Education in Missoula Montana and 1 year of Municipal Accounting at OSU in Corvallis Oregon. She has owned her own logging company and has always enjoyed working with numbers since junior high school while working with her step mom sharing an office at Independence Machine that her dad and grandpa owned.
Rona Smith-Coburn, RN – Wellness Director
---
I was born and raised in Washington state, specifically Southwest Washington. My dad always told us girls that if we went into nursing, we would always have jobs. So that is exactly what all three of us did. I have worked in what is now considered Senior Living since 1984. Most of my time has been in Skilled Nursing/Rehabilitation but I have been in Assisted Living communities since 2015. I love my job, my goal is to be recognizable to each of those I care for as an approachable, caring and supportive help to those I come in contact with daily.
I have a daughter, a grandson and I love dogs (I have a rat terrier of my own). Heron Point has always been appealing to my eyes when I have passed on my way to the coast. I have been welcomed by everyone I've met and that welcoming speaks to my heart. My goal is to complete my working life with you're here at Heron Pointe a Compass community.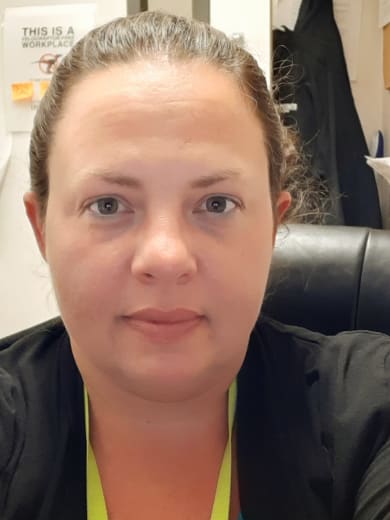 Nichelle Azevedo - Dining Services Director
---
I joined Heron Pointe Senior Living in 2016. I learned to cook great home cooked meals for large groups from my mother over 25 years ago and have loved being in the kitchen ever since. I love to make my residents their favorite comfort food. Nothing is better than having them come to me after and say, "Can we have that every week?!" I also really enjoy having my weekly "menu chat" with my residents. We have a great time discussing food, recipes and they help me plan the menus and holiday dining events.
Kori Wagner – Life Enrichment Director
---
I received my Associates Degree in Healthcare Administration in 2010. I have worked in the senior living field most of my career, from in home care to memory care and now assisted living. I have worked at Heron Pointe since 2016. I enjoy working at this community because we have a very good team relationship unlike other places I have worked at. I feel like everyone here is part of my family, including the residents. When I am not working I enjoy hunting, camping, and fishing - I really enjoy doing anything outdoors.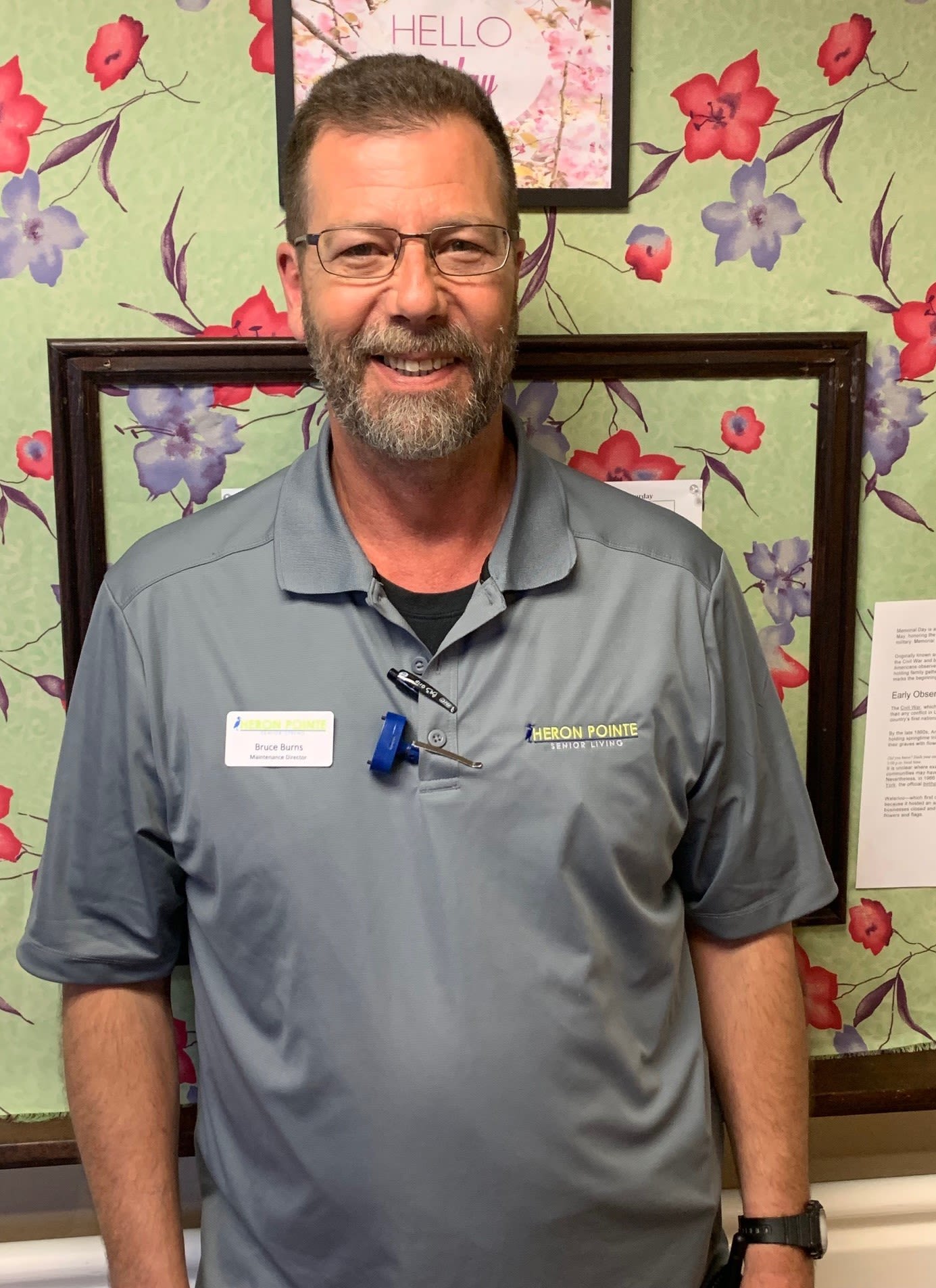 Bruce Burns – Maintenance Director
---
I am a native Oregonian, born and raised. I started in Portland and began my journey south before finally ending up in McMinnville. My partner, Shelley, and I have four children, one biological daughter and three step-children. I enjoy camping, fishing, hunting, and working in the yard in my flower beds. Before coming to Heron Pointe, I worked as a handyman, working on carpentry, minor electrical, and plumbing projects. I was also a painter and worked in construction for forty years. I currently work in the community as Maintenance Director, and I have been here since 2015. I enjoy working with the residents, getting the opportunity to perform improvements and repairs, and the versatility that each day brings.