Our Team
We have a great team at Carolina here in Appleton. We invite you to get to know them and come meet them in person.

Katie VanBeek, Wellness Director
Katie has been working in health care since 2001. She graduated with her Bachelor's Degree in Nursing in 2014. Katie loves her career because it is her passion and makes her soul smile. She feels that nothing is more rewarding to the spirit than positively impacting lives. Besides nursing, Katie enjoys spending time with her family, learning about different cultures and places through traveling, and being outdoors.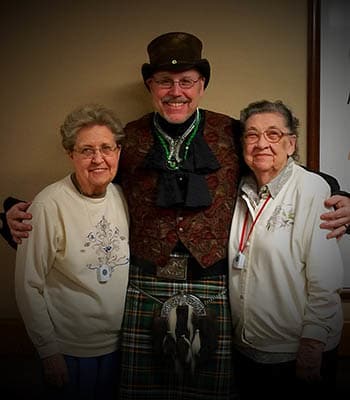 Bob Archer, Life Enrichment Director
Bob Archer, Life Enrichment Director, brings many talents to Carolina Assisted Living. As a former minister of music, dementia music & memory specialist, operatic tenor, and flutist you can often find him sharing music with the residents. He loves working with elders and learning from them through their life stories. He is passionate about memory care and strives to enrich the daily lives of those affected by dementia. When not at Carolina creating fun, Bob enjoys designing jewelry, making art, traveling with his spouse of more than 23 years, and spending time at their condo in Door County.