Kevin Gille, Community Relations Director
Kevin has worked in the health care field for more than 25 years. Led by a compassion for elders, he enjoys meeting new people and helping them find the best options for their loved ones. Kevin has a Bachelor of Science in Environmental Sciences from the University of Wisconsin in Green Bay. In his leisure time, Kevin volunteers with the local Alzheimer's Association and enjoys fishing, racquetball, and coaching youth sports. He lives in Green Bay with his wife and two children.
Jon Morgan, Maintenance Director
Jon began working in the maintenance field as a young adult. He was raised in a family business where he learned to fix everything he could. Working in assisted living, Jon enjoys meeting with the residents and helping them with any maintenance issues they have. Jon still lives in the same small rural community where he was raised. He lives within 10 miles of his siblings and his grown son. When not working, you can find Jon outside snowmobiling, skiing, gardening, or working on yard projects.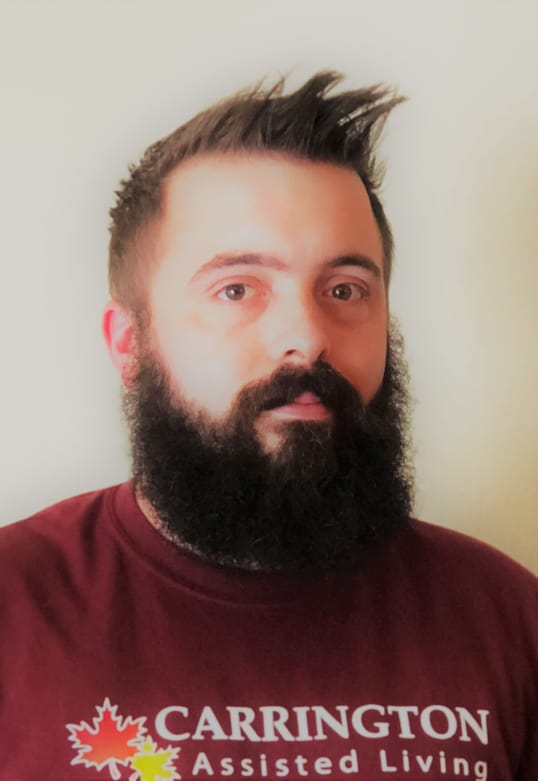 Kasey Loper, Dining Services Coordinator
---
Kasey has worked in the hospitality field since 2009 in a range of environments from restaurants to healthcare communities. His favorite part of being a member of the Carrington team is being able to meet and spend quality time with the residents. Kasey enjoys this so much that, in his off-time, he is also a personal care worker for the residents. When Kasey is not at Carrington he enjoys spending his time with his family, grilling, and being in the great outdoors.